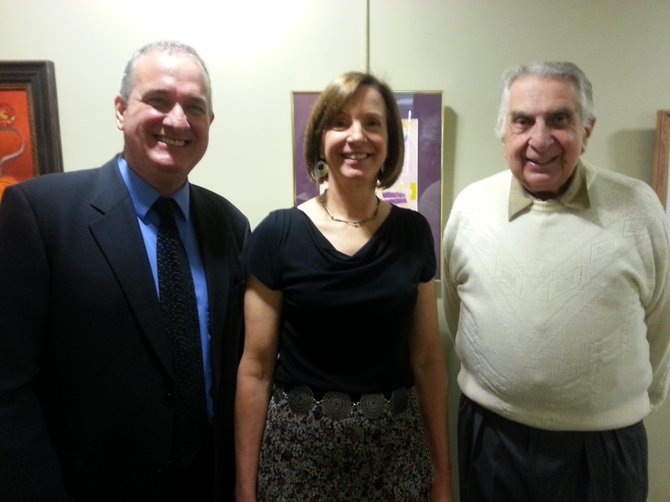 Manlius — On June 5, over 50 people gathered at the Manlius Senior Centre for one of the last installments in the Spring 2013 "Informed and Shared Discussion" lecture series. The featured speaker was Steven Kern, the director at the Everson Museum in Syracuse.
Lewis Kuppermann, facilitator of the lecture series, said that the senior centre holds the "Informed and Shared Discussion" lectures twice each year – in the spring and fall. This spring, ten speakers visited the centre to discuss a variety of topics. Tim Kennedy, publisher of The Post Standard; David Atkins, an executive at Destiny USA; and Rochele Clark, a stroke program administrator at Crouse Hospital were all guest speakers this spring.
The last discussion of the spring series was held on June 12. The program will start again at 10:30 a.m. on Wednesday mornings in the fall. For more information about the discussion series, visit manliusseniors.org/informed-and-shared-discussion.html.
Vote on this Story by clicking on the Icon