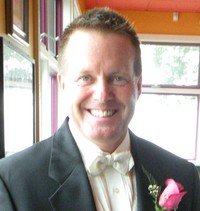 continued — Potter actually helped develop the FOCUS program, which served students who struggled in a traditional high school setting. Potter said at the time of the program's closure that he felt it had accomplished at least part of its mission to help them reintegrate into that system.
"I think there have been major benefits to the program," he said. "We also have staff that have learned how to teach in a different environment. One of the things that we have really pushed or promoted has been knowing what works with some of these students, and taking those skills and applying them next door. What works in one setting — using learning centers, using different media. We do a lot of videos. We do a lot of hands-on activities. We won't go back to the 'traditional teaching' where you're just delivering information. Keep the kids at the center of what you're trying to accomplish, and part of that is student discussion, student projects."
For more on this story, see next week's edition of the Star-Review.
Vote on this Story by clicking on the Icon