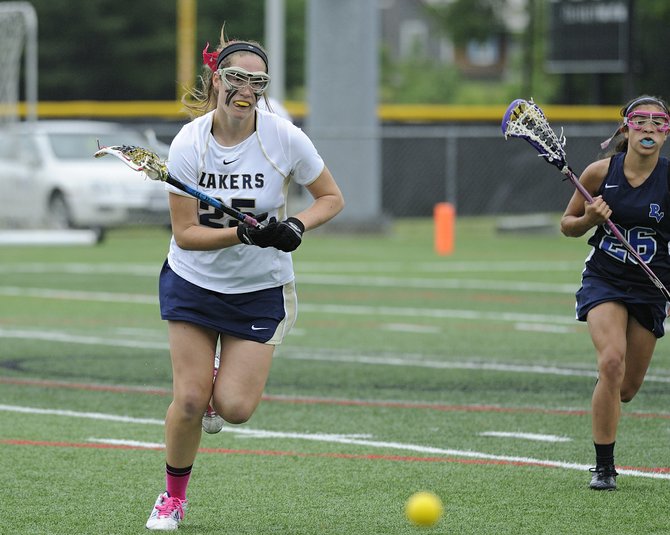 Early in the second half, the Lakers, thanks to Alana Navaroli's draw controls, possessed the ball for long stretches. Though Rabson cut the margin to 9-5, Wood answered two minutes later with her sixth goal, and Ford converted 32 seconds later.
By the time Beatson grabbed the rebound of her own shot off the pipe and found the net with 16:59 left, Skaneateles had a 12-5 lead. Powers and Casey VanSlyke added goals 32 seconds apart at the mid-point of the half, with Sears and Sophie Gorman contributing goals in the latter stages.
Not long after, the Lakers found out that it was facing Mount Sinai, who had needed overtime to squeak past Honeoye Falls-Lima 7-6 in the other semifinal. Wood said that, regardless of who was in the way, her team was ready to win it all.
"We're ready to do whatever we can to win a state championship," she said.
Vote on this Story by clicking on the Icon