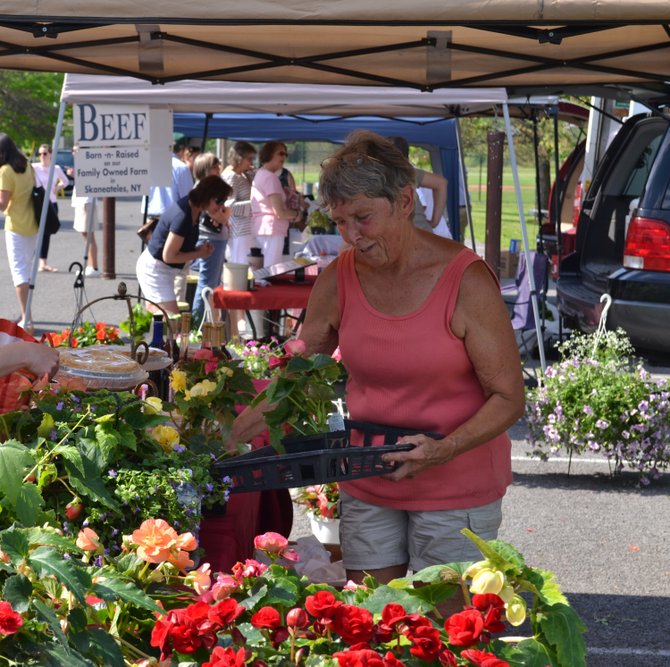 "My strawberries were gone within 15 minutes and I had close to 20 pints," she said during the May 30 market.
In May, vendors sell flowers, herbs, eggs, wine, jam, baked goods and meat. Blueberries and strawberries will be in full season soon and farmers will have more options for sale as the season progresses.
While the farmer's market represents an opportunity for residents to buy locally grown food straight from the farmer, it also represents a significant piece of business for some farmers.
Giancarelli's offers "pick your own" berries at their farm during the summer, but since the farm is out of the way for many people, they sell a lot of their products at the Skaneateles market and the regional market in Syracuse.
The market is rain or shine and happens every week through the second week of October.
Joe Genco is the editor of the Skaneateles Press. He can be reached at editor@skaneatelespress.com.
Vote on this Story by clicking on the Icon