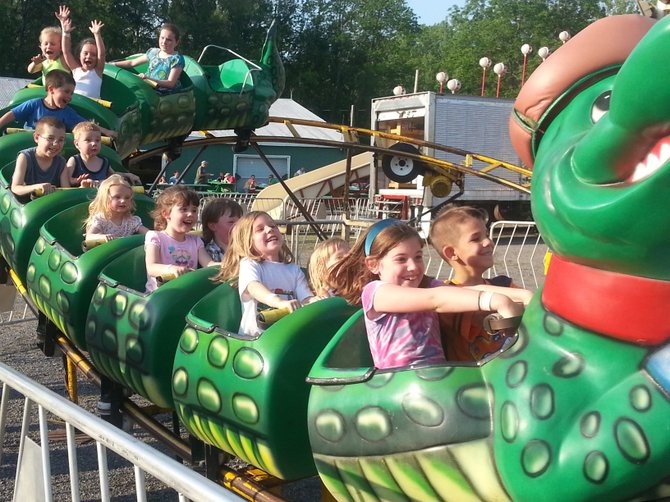 continued — Erard explained that as the years have gone by, the city of Syracuse has begun holding more and more weekend events that draw people out of the suburbs and away from Field Days.
"Unfortunately, we're getting to the point where Syracuse is holding festivals every weekend," he said. "They bring in nationwide bands and everybody wants to go there. Why come here when you can go down there with 60,000 people?"
Mayor Donovan added that the time commitments for fire department members, who are usually volunteers, and liabilities to fire departments have also contributed to the decline of Field Days in recent years.
"There's so much demand on a volunteer's time these days that it's tough to get volunteers to give up three days of their lives to run the field days," Donovan said. "Also there are a lot of rules and regulations- don't do this, you can't do that. And you have to have permits for everything- food, gambling and alcohol. It's expensive and it takes a lot of time to put together."
But despite the rules, a good time was had by all- especially the firefighters. The competition kicked off on Thursday night with Pushball, a game that's been played at the event since before most people can remember. The game is played with three firemen on each team, who hold onto a hose spraying water. The object of the game is to move a volleyball-like ball, which is strung over the court, behind the other team so that it goes all the way to the opposite side of the court.
And on Saturday morning, fire departments from as far away as Owego ventured to Minoa for the Firemen's Parade. Once the parade was over, the real competition began. Each fire department went head to head in a handful of different events, including ladder races, where participants race to see who can climb a ladder the fastest; a game where participants hook up a fire hose to try to hit a target; and a game in which participants hand water up a ladder and compete to be the first to fill up a large bucket.
Vote on this Story by clicking on the Icon