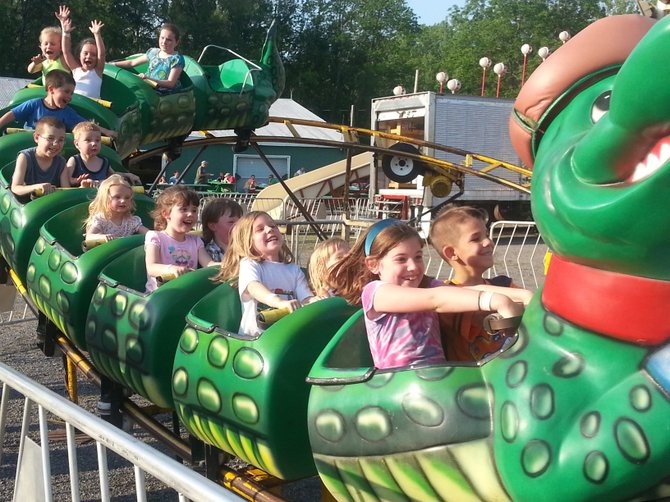 Minoa — For the citizens of Minoa, the annual Fire Department Field Days are as familiar in the month of May as the smell of a barbeque or the crack of a baseball bat hitting a ball- they've always associated the event with the kickoff of the summer season.
"It's kind of a staple that the weekend after Memorial Day is the Fire Department Field Days," said Mayor Dick Donovan. "That's the way it's been since I've been in the village, anyway."
And this year was no different. The annual Field Days were held May 30 through June 1 and guests were treated to some old favorites, like the annual Pushball game, and some new surprises, such as the return of the village's fireworks, which hadn't been held for four years.
"We figured for the 100th anniversary [of the fire department and village], we want a good show," said Dennis Erard, President of the Minoa Volunteer Fire Department.
But the Field Days are much more than just a community event- they're also the biggest fundraiser that the Minoa Fire Department holds all year. All members are volunteers and 100 percent of the profits from Field Days go to the department, which help fund Halloween and Christmas events put on for the village as well as next year's Field Days.
Erard said that the fact that Minoa still holds its own Field Days is somewhat out of the ordinary. At one time, nearly 25 or 30 departments held their own field days. But this year, there are only about five departments in Onondaga County who will still be holding the event.
"We used to go to two [Field Days] each weekend," Erard said. "If you go outside of the county- to Oswego, Madison or Monroe counties- those people come out in droves. They don't have a city that competes for all of this."
(Continued on Next Page)
Prev Next
Vote on this Story by clicking on the Icon