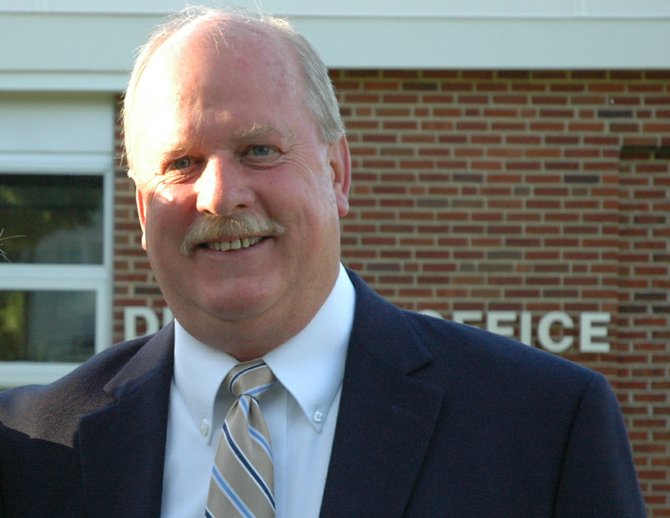 Michael Card is one of few people in Skaneateles who has a detailed wide-angle view of the proposed building referendum which goes to voters on June 11.
Card, who returned to the board this year to fill the unexpired term of Valerie Jerabeck, helped the current board make decisions about the $22.7 million project. While looking ahead, he had the benefit of nearly two decades of knowledge, having previously served on the board for 18 years.
He was on the board when members began looking at the need for what became Project 2000. "Project 2000 actually started to be considered in 1996," he said. "The original estimate of all necessary repairs, renovations and additions was around $45 million." Card remembers that the replacement value for all buildings back then was estimated at $80 million.
"Administrators, board members and other consultants believed each building needed upgrades. We did renovate/improve or build 80 classrooms in that project. The lynchpin or focal point was our libraries. We wanted them to be media centers." He said there were many discussions with alumni, who stressed that the libraries were inadequate.
The project was altered "in midstream" after the Columbine incident, he said. "Front office renovation plans in all schools were changed to include one focal point of entry." Otherwise, the project focused on education/program space.
"Necessary improvements were made in areas that impacted the arts, athletics, music, technology, and special education programs," Card said. For example, engineering programs didn't exist when our schools were built in 1950s.
"In the end, we sacrificed infrastructure concerns to instead focus on program concerns. We had a very fiscally conservative board back then. Gary Robinson and I wanted to do $38/39 million of work right then." Instead, the board agreed to an amount just under $30 million.
"I can easily say that about 10 million of this project today was thought of for the Project 2000. In other words, these are things that have needed to be done for some time," Card said.
(Continued on Next Page)
Prev Next
Vote on this Story by clicking on the Icon
More like this story