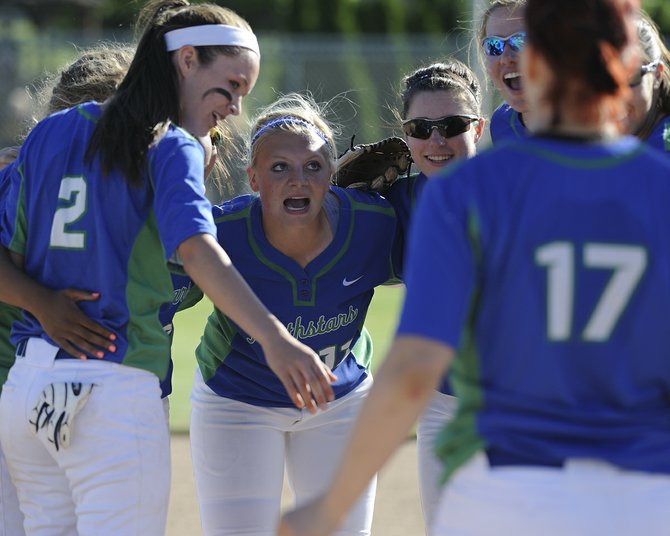 continued — Timing Tewksbury's pitch perfectly, O'Hara crushed it well over the right-field fence, one of the longest home runs of her illustrious C-NS career, and it was 3-0.
Just to be sure, C-NS gained four more runs in the sixth. Consecutive hits from Khaliya Flournory, Beth Bonin, Kelly Corbin and Brooke Szabo, the no. 6 through 9 hitters, scored two of those runs, and Van Hoven tacked on an RBI double before Lauren Floyd's sacrifice fly scored the final run.
O'Hara still had a no-hitter going to the top of the seventh, but gave up a clean double to Jenna Cubello and an infield hit to Tori Rathwell before getting the final out and returning C-NS back to the state final four.
And it is here, at the Adirondack Sports Complex in Queensbury, that the Northstars aim to grab the top prize that just eluded them each of the last three years with state finals defeats.
In Saturday's semifinal game at 11 a.m., C-NS takes on Section V champion Brockport, a team it beat 5-1 on May 12 during the Morabito Tournament in Herkimer when Kalet Lenart, the Northstars' other pitching ace, tossed a two-hitter of her own, while Phillips and Lindsey Silfer hit home runs. The winner advances to the title game later that afternoon, at 4:30.
"We have 14 innings to go," said head coach Mary Beebe. "We're peaking at the right time."
Vote on this Story by clicking on the Icon