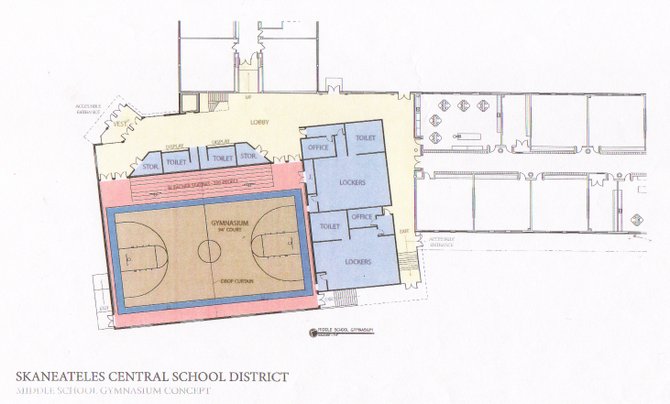 "We believe that even with declining enrollment, that 20 to 30 years from now the main part of this campus will be the middle school and high school," Dreyfuss said.
Some of the items in this capital project, such as new roofs, fixing leaking windows and masonry and dealing with asbestos, were initially included on the board's capital project proposal in 2000, though the board at that time decided to remove them due to the high cost of the project. Those items are now are overdue and need to be done as soon as possible, board members said.
Of the $22.7 million, the district anticipates that the local taxpayers will end up directly paying for about $13 million, Dreyfuss said at the meeting.
The rest will be covered through state aid, which also comes from taxpayer money, but from residents of the entire state.
That $13 million will be paid for with bonds that will be paid back by the district starting with the 2014-15 school year budget. For three years, starting with the 2017-18 school year budget, the district estimates that the debt service for the project will cause a $140 increase in taxes for a house valued at $275,000. The impact on taxes will go down starting with the 2020-21 budget because the district will have paid off its debt from the 2000 project.
As is typical for most school districts, the district always has a "debt service" portion of its annual budget for repaying bonds on past building projects. Skaneateles is currently in the process of paying off debt from building projects in 2000, 2005 and 2007 as well as the district transportation center, Assistant Superintendent of Business and Finance Dale Bates said.
All left over money from construction for the proposed capital project will go towards paying the debt service for the project, Bates said.
Vote on this Story by clicking on the Icon