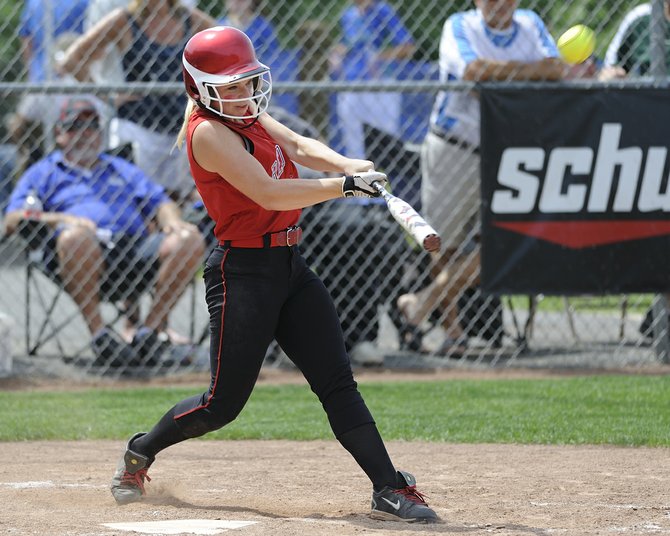 continued — DeAugustine said his team could not count on Keeler to be overpowering, so they had to help her out by making routine plays and keeping the ball down.
They did, and Keeler had particular praise for infielders Ashley Thompson and Maddy Devereaux for the way they handled it every time the Indians put the ball in play.
And it was a defensive gem that helped seal the title. When Oneida had Emily LaSalle on first in the bottom of the seventh and nobody out, Paige Sherling threw out Jenny Sgarlata on what looked like a single to right field. From first, Robens fired to Devereaux, who tagged out LaSalle for an unusual 9-3-5 double play.
Then Keeler coaxed a groundout to end the game. DeAugustine said that he and the coaching staff ask a lot from her, and on this day, she justified their expectations.
"We're tough on Kerri," he said. "We saw the excellence she could bring. When she's on, she's real tough."
On Monday, J-D meets Section II champion Troy in the Class A regional playoffs at the Gillette Road complex in Cicero. Game time is 5 p.m.
Vote on this Story by clicking on the Icon