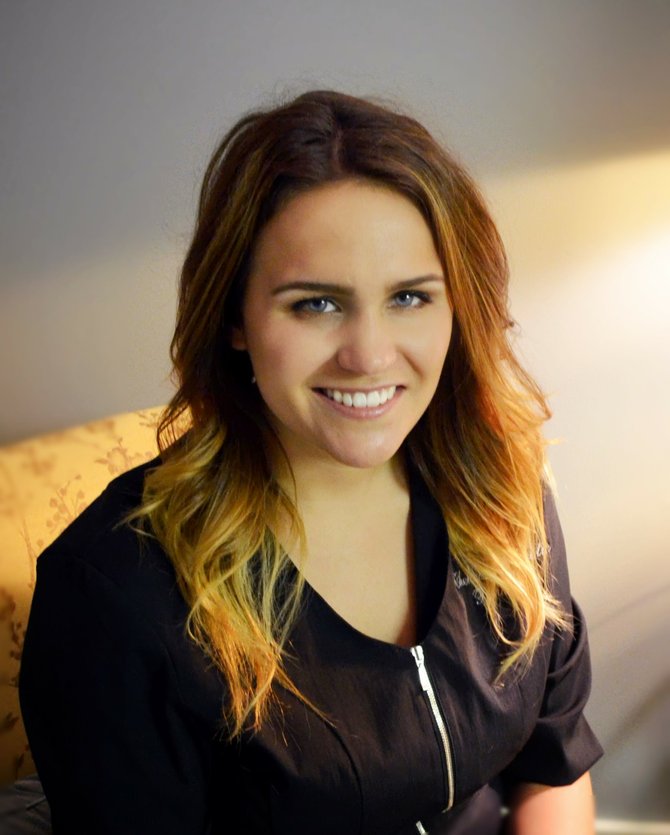 continued — Shorney said she was still a little unsure after getting her license, but it was when she took the I-TEC class that she was positive she was in the right field.
"Especially with waxing, I would think 'why would anybody want to do this?" she said. "But the I-TEC class was fun because I was helping people who had serious skin problems. Just to be able to make somebody feel better is really rewarding. I like that I can give people some relief and less pain."
Shorney became more comfortable with waxing after she finished her classes. She got a job working at a European wax center, where she was thrown into it.
"It was kind of like a factory there – people were in and out all the time. Eventually I got really good at [waxing] and people started to trust me. Now, I really like waxing eyebrows," she said.

Meanwhile, Shorney was also working two more jobs just to pay her rent. She describes one of them as somewhat of an apprenticeship- she worked for a woman in Soho who had been a makeup artist for 25 years. She said it was at that job that she learned everything she knows today.
After two years of working in the city, Shorney was ready to come home. Her apartment was small and expensive, and she missed her family. She began working for other doctors and estheticians around the Central New York area, but found herself frustrated by always having to do things the way someone else wanted to do them.
"It seemed like everywhere I went, there was somebody above me who was ticking me off and I just wanted to do my own thing," she said. "I know what I'm doing and I just want to do it. I'd rather do things on my own – that way I know it's getting done the right way."
Vote on this Story by clicking on the Icon