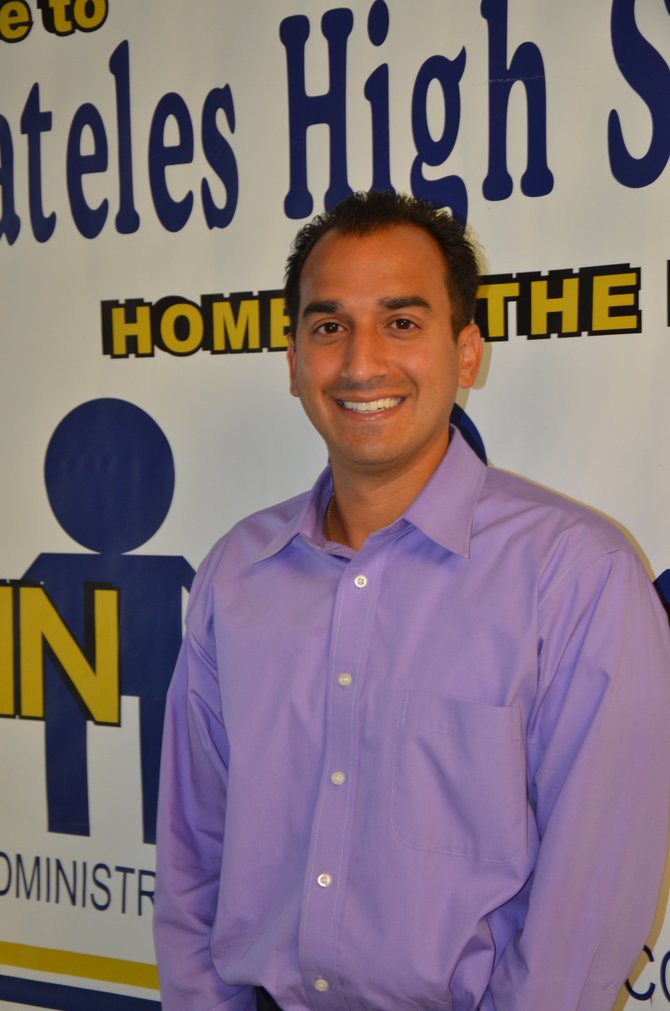 The Skaneateles Board of Education appointed Gregory Santoro to be the new high school principal at its July 30 meeting.
The board approved a three-year probationary appointment for Santoro at the meeting. He will start on Aug. 14, in time for the beginning of the school year, and be paid a salary of $122,000 a year.
He will replace Georgette Hoskins who is retiring after 21.5 years with the district.
Santoro said he is "ecstatic to be here," in what he called "a job of a lifetime," according to a press release from the district.
Santoro was most recently the executive principal for the Cortland Junior Senior High School (grades seven through 12) for five years. He was also an associate principal at Ithaca High School.
He is a graduate of the East Syracuse-Minoa school district and now lives in Jamesville with his wife and two children. He is a graduate of Niagara University and holds a bachelor's of arts degree, a master's of science degree and a professional diploma in school administration.
"We're very excited about having Greg come in as the new high school principal and with the wonderful length of tenure that Georgette had, it's been 22 years since there has been a new high school principal, so we're really excited about our choice. He's experienced and we are really pleased to have a person of his caliber and knowledge," Interim Superintendent of Schools Judy Pastel said.
The selection came at the end of an extensive interviewing and screening process, Pastel said.
After advertising the position publically in June, the administration reviewed about 25 applicants and narrowed the search down to six finalists.
The final six applicants for the position were brought in and interviewed by a committee of teachers and administrators and a committee of six students and 14 parents. They were also given 30 minutes to compose a draft of an entry plan if they were selected as principal. Based on the results of those interviews Pastel narrowed the field down to two candidates who were then interviewed by the board of education and Pastel.
The middle school principal Timothy Chiavara is also retiring this fall, though the board already appointed John Harmon, former district humanities curriculum coordinator, to fill in as middle school principal through the end of the first semester in January.
Pastel said they will advertise for candidates for that position in the fall.
Joe Genco is the editor of the Skaneateles Press. He can e reached at editor@skaneatelespress.com.
Vote on this Story by clicking on the Icon
More like this story