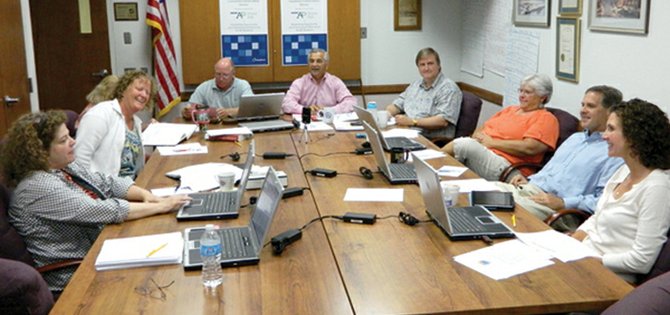 continued — The board designated the Cazenovia Republican and Oneida Daily Dispatch as its official newspapers.
The board also set its future meeting and work session dates from now until June 2014. Regular board meetings for the rest of the 2013 year were scheduled for Aug. 26, Sept. 16, Oct. 21, Nov. 18 and Dec. 16. The 2014 meeting dates will be Jan. 27, Feb. 24, March 24, April 14, May 20 and June 16.
Work session dates for the board will be Aug. 12, 2013, and Jan. 6, March 10 and May 15, 2014.
A full list of all board appointments, actions, designations and authorizations from its July 9 reorganizational meeting can be found on the school district website, caz.cnyric.org, by looking under the "meeting agenda" section of the "Board of Education" tab.
Jason Emerson is editor of the Cazenovia Republican. He can be reached at editor@cazenoviarepublican.com.
Vote on this Story by clicking on the Icon