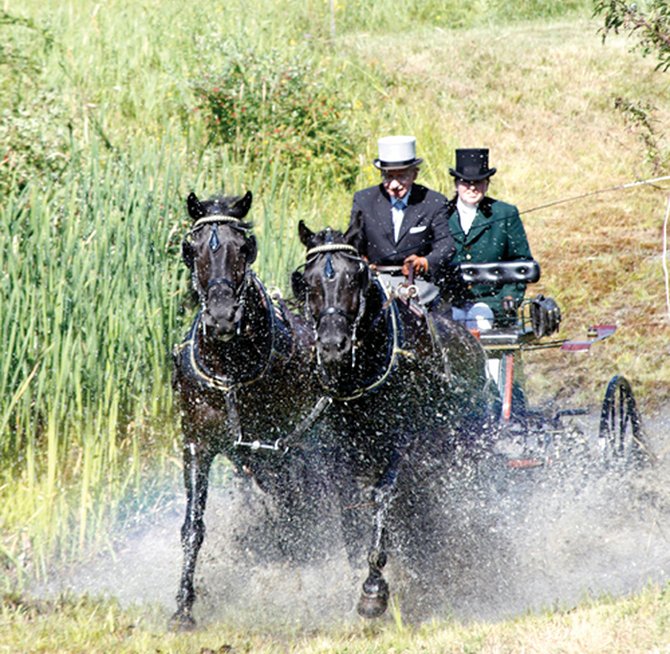 Cazenovia — The 37th annual Lorenzo Driving Competition is coming to Cazenovia Saturday and Sunday, July 20 and 21, on the grounds of the Lorenzo State Historic Site. This two-day, pleasure-driving competition for horses and ponies of all breeds is open to the public. No admission fee is charged and parking on grounds is also free.
Special events include:
—Friday, July 19: Welcome reception and Hats Off gala followed by A Progressive Posh Picnic! The event begins at 6 p.m.
A new twist has been created to the Friday night lineup by initiating the Posh Picnic idea. Individuals and groups are encouraged to "flaunt their fare" of picnic delights. Reserve a table or plan to bring along blankets to use the lovely grounds of the Lorenzo State Historic Site. The show committee will also be providing a series of delectable picnic delights from which you may partake.
The fee for this event is $10 for those bringing their own posh picnic or $20 for those choosing to dine from the picnic selections provided by the show. Reservations are required by July 10.
A description of information on how to register may be found on the Lorenzo Driving Competition website at lorenzodriving.com. Also, "like" the Lorenzo Driving Competition on Facebook for frequent updates.
—Saturday, July 20: Bluegrass, brew and BBQ. Back by popular demand, the Lost Boys Bluegrass Band will delight musical sensations while sipping on beer or cider provided by the Empire Brewing Company and the Harvest Moon Cidery at Critz Farms and while eating delicious barbeque food provided by the Dinosaur BBQ!
Reservations are also required by July 10 for this event, please review the website or email LorenzoDriving@hotmail.com.
Vote on this Story by clicking on the Icon