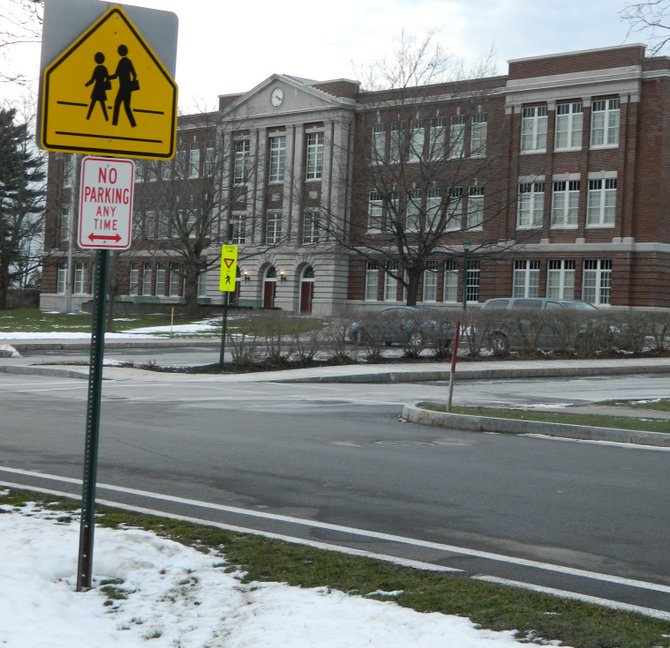 continued — "Most speedometers are off five to 10 miles per hour, so when you're driving in a school zone and you think you're going 25 you're really doing 30 or 35 miles an hour," Hayes said. "This [project] is to make the public aware when they come into school zones."
Additional benefits of the speed monitoring trailer are that will contain a data module inside that will allow police to conduct more traffic studies in the village, it is a more secure machine as far as possible vandalism or illicit operation is concerned and it runs off a combination of battery and solar power that can last for up to a week per charge, Hayes said.
The village police currently have a speed "dolly" to measure vehicle speeds but it is cumbersome to transport and must either be plugged in to an electrical outlet or run off a battery that lasts 24 hours.
Now that the grant has been approved, village police and municipal officials will soon meet with a NYSDOT liaison to review and approve the project plan, Hayes said. No specific timeline has been set for when the new speed monitoring equipment will be erected.
Anyone who would like more information on the grant, or has questions or concerns, can contact Lauren Lines at the CACDA office at 655-7651 or via email at lines@cacda.net.
Jason Emerson is editor of the Cazenovia Republican. He can be reached at editor@cazenoviarepublican.com.
Vote on this Story by clicking on the Icon