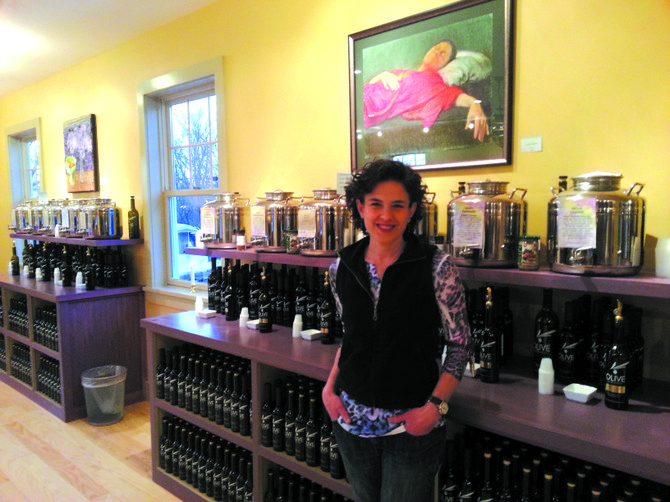 continued — Watts' store boasts oils from all over the globe. Right now, all but one of her products are from the Southern Hemisphere- mostly countries like Chile and Australia. But as temperatures get warmer and growing conditions improve, she hopes to have more oils from the Northern Hemisphere in stock as well.
Olive on Brooklea has been open since November 3 and Watts couldn't be more pleased with the "tremendous" welcome she's received from the community. To continue the momentum of interest in her store, she is already planning cooking demonstrations and classes for the upcoming year. Watts is also toying with the idea of starting a book club and hosting girl's nights out to keep community involvement strong.
Olive on Brooklea is located at 205 Brooklea Drive in Fayetteville and is open Monday through Friday from 11 a.m. to 6 p.m. and Saturdays from 10:00 a.m. to 4:00 p.m.
Vote on this Story by clicking on the Icon