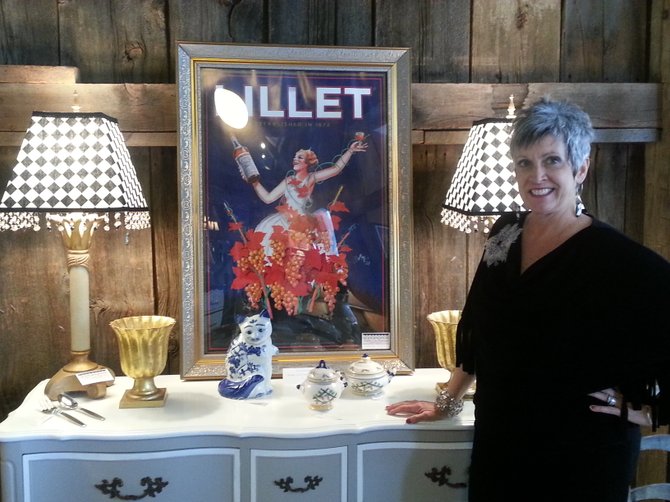 continued — Shabby Chic is unique in that the store contains both vintage and new furniture at medium to low prices. Hogan repurposes furniture from anywhere and everywhere she can find it – that means everything from frequenting estate sales to picking up pieces sitting by the road at the end of someone's driveway.
"I'm a bit of a trash picker" she admits, laughing.
As someone who's experienced the downfalls of the economy herself, Hogan takes pricing her items very seriously and realizes that in order to make the shop a success; the pieces need to be priced so that people can afford them. She said she can find 90 percent of her items online, so she takes whatever the online price is and drops it.
"Pricing is tough, but I know with the way today's economy is that I have to price things in a way so to make it easy for people so that they can have nice furniture to put in their house," she said.
It's difficult to describe what kinds of furniture are available at Shabby Chic because there is such a wide variety. Hogan has name brands such as Ethan Allen and Heywood Wakefield as well as many items that she's not exactly sure where they originally came from. She describes her store's style as "eclectic" and says that because there are so many different kinds of furniture; people of all ages can find something they like.
"My target market is younger couples who may have recently graduated from college- I'm priced for that. They have that eclectic hipness of mixing and matching. Somebody who likes eclectic will go wild in here," she said.
Additionally, Hogan has the "Find a Treasure" service in place for guests who have a specific item in mind that they want, but may not be in the shop already. Essentially, Hogan meets with the person and discusses exactly what they're looking for. She then uses her resources to find that item, and can paint it whatever color the person wants.
Vote on this Story by clicking on the Icon