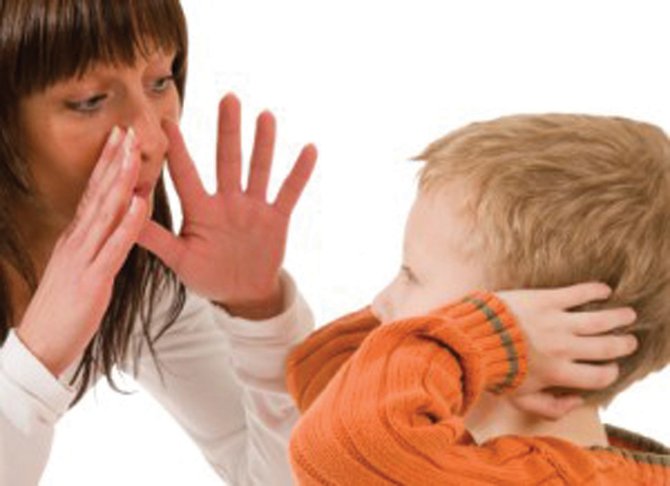 continued — "Our meetings are always a source of new ideas for parents," Daher said. "The best way to learn is from other parents who are going through similar challenges."
The next parent meeting is at 7 p.m. Thursday, Feb. 28, at the Beacon Baptist Church, Route 31, Clay. Mike Mazzaroppi, an education advocate from ARISE, will present.
In addition to the parent meetings, CNY SPD Parent-Connections also hosts a monthly event at the Museum of Science and Technology (The MOST) in Armory Square. Sensory Friendly Time is designed for any children with processing difficulties, whether they have an official diagnosis or not. The MOST will adjust its exhibits so that, for example, loud noises are lowered, flashing lights are eliminated and air compressors are silenced. Quiet areas are offered for kids to relax, as are peanut- and gluten-free areas, since children with SPD are more prone to food allergies. The MOST also offers planetarium shows throughout the evenings, which are generally offered on Saturdays. The next Sensory Friendly Time will take place from 5:30 to 7:30 p.m. Saturday, March 16. Visit most.org for ticket prices.
"This event came about when a parent, familiar with our group, approached the MOST about creating a Sensory Friendly time at the museum," Daher said. "The event is extremely well-attended and has made a tremendous difference to a lot of families out there. My son, in particular, had great difficulty visiting the MOST, because of all the noises, especially in the playhouse. Now when we go to Sensory Friendly Time, he never wants to leave."
As for Jon Daher, he still struggles occasionally, generally in response to anxiety.
"A problem on the bus or with a student in class or a friend on the playground can cause a variety of things," Caryn Daher said. "We had a few weeks last year when he suddenly had a problem with wearing shoes and socks. This was a completely new sensory issue. We eventually found out there was a problem on the bus. Once the problem was resolved, socks and shoes were okay again as the source of his anxiety was eliminated. As he gets older, we continue to work with him on how to talk these things out, and we have seen much improvement."
Daher said the group has helped her to help her son, and it does the same for the numerous parents who have been a part of it.
"Parents are the best advocates for their children," she said. "As a mother, it is very difficult to go through this whole process with your child. But the more knowledge we have, the better we can help our children through."
For more information on the group or to volunteer, call Daher at 247-4195, email her at cnyspdparents@gmail.com or visit cnyspdparents.com.
Vote on this Story by clicking on the Icon