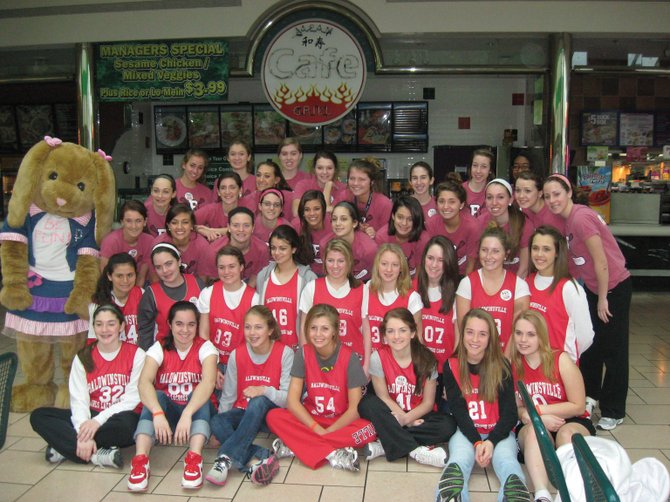 continued — "The prognosis of lupus is highly variable," Perl said. "It's something that has to be monitored for a lifetime. With the research done in the last few years, the prognosis has greatly improved, but the course [lupus] follows, it's very hard to predict."
That's why awareness of the disease is key. Awareness of the disease will be brought to the forefront at the sixth annual "Walk Along for Lupus," at Destiny USA, as sponsored by the Lupus Alliance of Upstate New York.
"More awareness makes it easier for people to understand what the person with lupus is dealing with — the fact that it is chronic, can be life threatening and certainly life altering for many," said Honi Kurzeja, executive director of the Lupus Alliance of Upstate New York. "[Awareness] also promotes earlier diagnosis for those who can recognize early symptoms and perhaps discuss this with their physicians."
If one more person knows the signs and symptoms of lupus, maybe it can cut diagnosis time in half for the next patient. While lupus is incurable, a quicker diagnosis could be the key to quicker course of action to manage the day-to-day lupus involvement.
I will join Kurzeja and others at the sixth annual "Walk Along for Lupus" at Destiny USA, a walk hosted by the Lupus Alliance.
"[The walk] brings together those who are affected by lupus — patients, caregivers, family, friends, co-workers — and allows them to meet others who are dealing with the same problems," Kurzeja said.
The walk will be held at 9:30 a.m. March 17 at Destiny USA, nearest the food court and Carousel. Those interested in registering, donating or learning more about the walk can visit firstgiving.com/lupusupstate/6th-annual-walk-along-for-lupussyracuse.
Amanda Seef is a former editor/reporter for Eagle Newspapers. She is currently employed as an assignment editor at YNN.
Vote on this Story by clicking on the Icon