Baldwinsville — Baldwinsville is becoming a destination for brides, according to photographer Sarah Heppell who recently helped Stephanie Long celebrate the opening of her new shop, Mirror Mirror Bridal Boutique.
Heppell popped in to congratulate her new business neighbor during Mirror Mirror's sneak preview event held in January.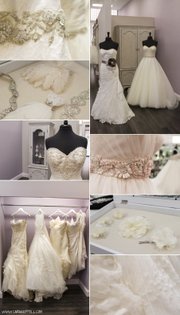 "It's such a beautiful new space – I'm very excited for our little B'ville," Heppell said.
As owner of Sarah Heppell Photography, Heppell snapped shots of the new boutique and posted the pictures on her blog.
"[The event] was very successful. We had people in from all over the area," said Long, a Baldwinsville native, adding that staying in the community was very important. "Baldwinsville is a wonderful area."
A nationally-ranked consultant with David's Bridal, Long was introduced to fashion as a youngster as her grandmother taught her to sew. She then honed her craft as a student in Mrs. Deckers' home economics class at Baker High School followed by attendance at the Fashion Institute of Technology in New York City.
"[Bridal fashion] is something that I've always loved," Long said. "It's important to show students that they don't have to move away to pursue their dreams. They can do it right here – that's what I'm doing."
Located at 27 Oswego St., Mirror Mirror Bridal Boutique features couture bridal fashion as well as the latest styles of beautiful gowns and accessories for brides, bridesmaids, mothers and flower girls. The shop carries elite designers such as Kitty Chen, Matthew Christopher, Val Stefani, Anna Elyse and Lis Simon.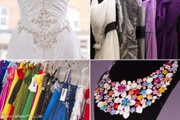 Mirror Mirror Bridal Boutique is open from noon to 7 p.m. Wednesday through Friday and noon to 4 p.m. Saturdays with additional hours available by appointment. For more information, call 635-5030 or visit mirrormirrorincbridal.com. To keep with the shopping local theme, Long has created a list of Baldwinsville vendors who will give a discount with the purchase of a dress from Mirror Mirror.
Sarah Heppell Photography, located at 36 Oswego St. in B'ville, is available by appointment only; call her at 402-6605. To check out Heppell's work, visit sarahheppell.com.
Vote on this Story by clicking on the Icon