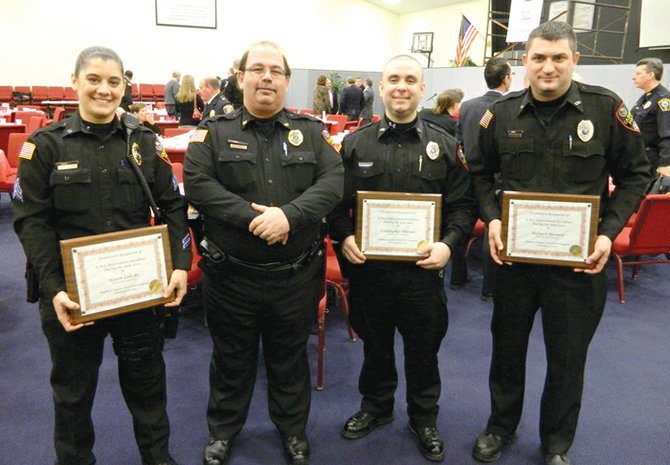 continued — The Karl Taylor Award has been given annually since 2000 in honor of former Madison County Sheriff's Deputy Karl Taylor, who distinguished himself with his dedication to keeping communities and roads safe for all local residents.
Cazenovia officers Zaleski, Bennett and Manion were present at the ceremony to receive their awards, as was Cazenovia Police Chief Michael Hayes.
"I'm just proud of all my guys," Hayes said. "We had some very difficult DWI arrests throughout the year, and it's nice to see them — as well as everyone here today — get recognized for that."
For more information on the Madison County Stop DWI program, visit madisoncounty.ny.gov/district-attorney/stop-dwi or call the program office at 366-2418.
Jason Emerson is editor of the Cazenovia Republican. He can be reached at editor@cazenoviarepublican.com.
Vote on this Story by clicking on the Icon