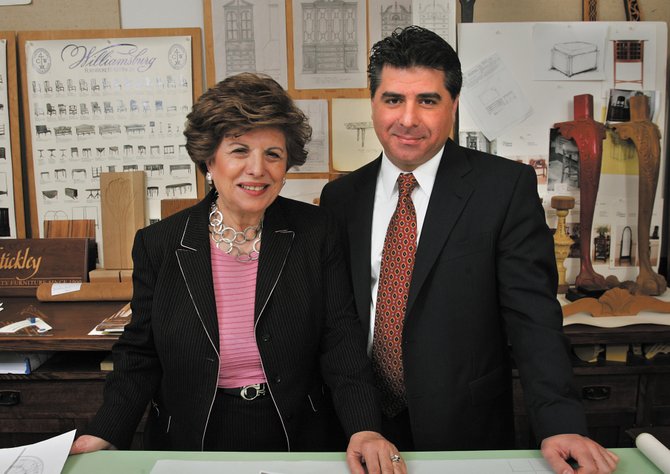 The company has also developed a line of college dormitory furniture, the "Campus Collection."
"SUNY ESF's Centennial Hall Dormitory was the first to feature it nationwide," Audi said.
In addition, Stickley has established a Contract and Hospitality division that focuses on providing custom furnishings to four and five-star hotel properties.
"[We] are actively bidding on several large projects with some of the major hotel brands," Audi said.
Dedication, enthusiasm is key
"We have a nationwide network of extremely dedicated and enthusiastic Stickley dealers, along with 14 of our own showrooms," Audi said. "They're the face of Stickley to the buying public and continue to do a fantastic job representing the Stickley brand. We work hard to support them with first rate products, designs and services."
And Stickley encourages their staff to be the best that they can be.
"We continue to have a strong focus on wellness, with a full-time occupational health nurse on staff and a company doctor that sees patients on-site weekly."
Audi said they even pay people to quit smoking, and have regular weight loss programs along with cash prizes.
"I'd like to publicly thank all of our Stickley employees for their hard work, ingenuity and dedication," Audi said. "They are what makes Stickley so special, and I'm proud to be associated with them."
Vote on this Story by clicking on the Icon