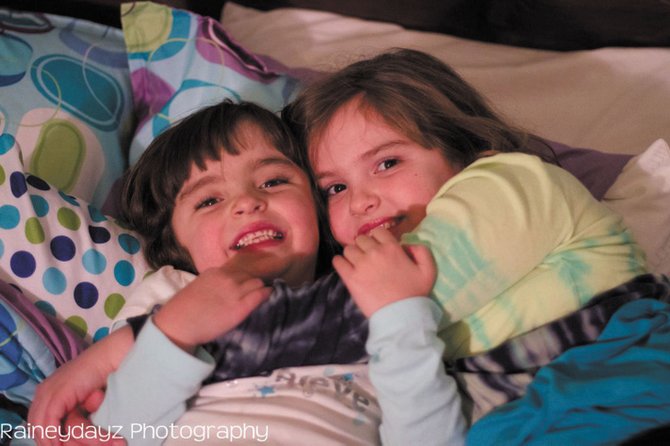 When sitting in the kitchen of the Walsh home in Fairmount, Maggie came over to the table to whisper to her mother the things she remembers most about her last surgery and the things she's realizing about her heart, altogether.
While Maggie is well aware of the scar on her chest from her incision, and prefers to keep it covered, her parents said the "emotional scars" are present for big sister Abigail.
Abigail embraced her sister as a photographer took their picture. She looked at her sincerity and true "big sister love" as she missed slumber parties so to be at her sister's side at the Ronald McDonald House in Rochester.
Were there any good parts about all of this?
"I liked wearing my pajamas," Maggie said.
After surgery, her gown would itch and she didn't want anything more than to change into pajamas, Judy said.
Plus, Abigail realized her little sister Maggie was very good the game Memory, there were many matches played in the hospital game room.
Heart healthy family


The Walsh family is grateful for each day they have together.
As they're fully aware that Maggie will require another procedure within the next 15 to 20 years, they're also aware of how important it is to lead heart healthy lives together.
"We know we all have to stay more physically active and eat healthier," Judy said. "It's a part of our lives."
Farah F. Jadran is the associate editor for Syracuse Parent Magazine, a publication of Eagle Newspapers. She can be reached at fjadran@eaglenewsonline.com
Vote on this Story by clicking on the Icon