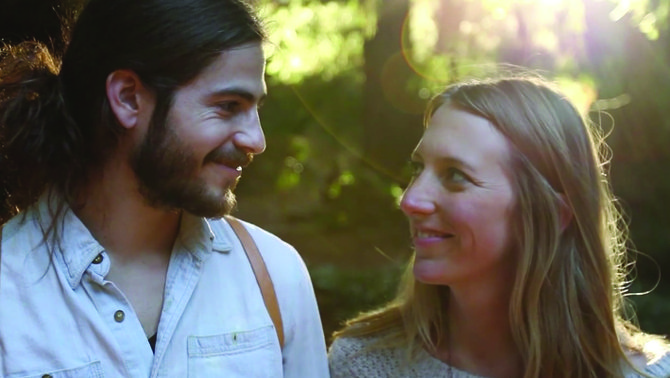 Manlius — For as long as they can remember, Mackenzie Edgerton and Blaine Vossler have had wanderlust – which is a big reason why the young couple said 'farewell' to the East coast after graduating from college in 2008. They moved to San Francisco, where they started their company, The Local Branch, as a part-time creative outlet. But now, they're abandoning their West coast life and jobs to sell their goods full-time in a mobile pop-up shop while traveling across the country.
"We were sitting around one night over dinner and Mackenzie said, 'I have a crazy idea – what if we went on the road and had a mobile studio and shop and traveled around doing this?'" Vossler said. "And over the year it developed and got more serious, even though it is a little crazy."
For the past three years, Edgerton and Vossler have been screen-printing designs by hand onto T-shirts, cardigans, tank tops and prints, creating handmade leather goods like satchels, holsters and small bags and making jewelry. They've been mainly selling those items at craft fairs in Northern California and offer them online as well.
"We started messing around with doing some screen printing and people were liking our products, so we started branching out from there and honing in on an identity that we wanted to put forward and that led into starting leatherwork," Vossler said. "We pretty much do all of the screen printing ourselves, it's a two person job, and we both kind of picked up leatherworking and we collaborate on that as well."
Many of the products that make up The Local Branch reflect Edgerton's and Vossler's interest in both Native American history and the different cultures of America, which they said became even more of a passion after they moved out West. Their T-shirts include pictures of teepees, buffalo and arrows and they even offer a leather "whiskey and tobacco bag," inspired by the old West.
(Continued on Next Page)
Prev Next
Vote on this Story by clicking on the Icon