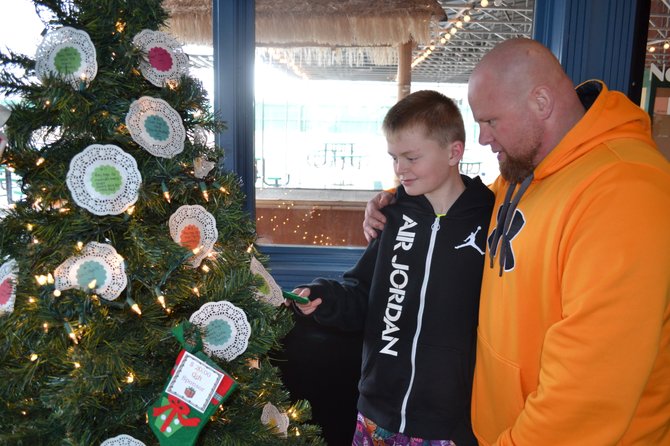 continued — "What's really incredible is the help we get from the community it's outstanding," Hemmerlein said. "St. Matthew's coordinates it but each year, I probably send out around 150 thank you notes between businesses and individuals."
This year, there were a little under 400 children with had two ornaments each hanging on the church's tree – which adds up to about 800 different Christmas wishes. And Hemmerlein said that while many members of the church take the ornaments, they wouldn't be able to do it each year without the contributions from businesses, service organizations, the ESM school district, individuals and the police and fire departments.
"The number of families who sign up has been rising, especially over the past five years," Hemmerlein said. "We went from 170 families to 230, and we had to cut it off and give five or six families to Tillie's Touch to help. And we've never had a problem meeting the quota that we set for ourselves. I think the community does such a great job supporting us to make that possible."
St. Matthew's is accepting clothing and toy donations through Dec. 14 and will be accepting food year-round and Tillie's Touch is accepting toy and clothing donations through Dec. 15. For information about St. Matthew's Gift Distribution or to donate, call 437-831 and for Tillie's Touch, call 254-8569.
Vote on this Story by clicking on the Icon