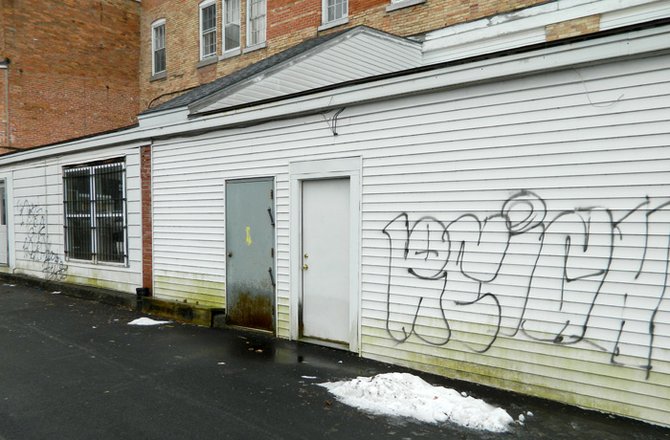 continued — Police have no leads that have been shared with the public at this time.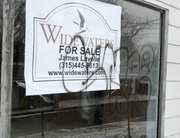 Cazenovia police arrested a 16-year-old Manlius teen in late August after he turned himself in and admitted to one graffiti incident on the Lakeland Park bathhouse. That teen has been arraigned by village court and is currently serving community service to pay restitution on the damage the graffiti caused. He is scheduled to reappear in village court next February, according to village court records.
Hayes said at the time of the August arrest that he believed there were more culprits still at large in the graffiti case and the investigation has remained open. Since the teen's arrest, there have been no other major graffiti incidents in the village, just a few incidents of the "Loner" tags written relatively small in marker on light posts or other objects. One such tag is on a brown dumpster in the Wall Street alley opposite two of the new graffiti pieces.
"Sooner or later we're going to get this person," Hayes said. "His luck won't last forever. As I always say, criminals have to be lucky every time to get away with it; I only have to be lucky once to catch them."
Mayor Kurt Wheeler said, "It's very disappointing that a small number of people in the community clearly don't respect the property of others or the values we hold a community."
Hayes said he currently has no plans to add extra patrols in the village by his police officers because he has neither the budget nor the staff to do so. The department is currently short three full-time officers, and, although the process to replace two of those full-timers has begun, candidate interviews will not begin until after the start of 2014, Hayes said.
Both Hayes and Wheeler urge village residents, if they see anything suspicious or have any information regarding the new graffiti incidents, to call the village police immediately, even anonymously, at 655-3276.
Jason Emerson is editor of the Cazenovia Republican. He can be reached at editor@cazenoviarepublican.com.
Vote on this Story by clicking on the Icon