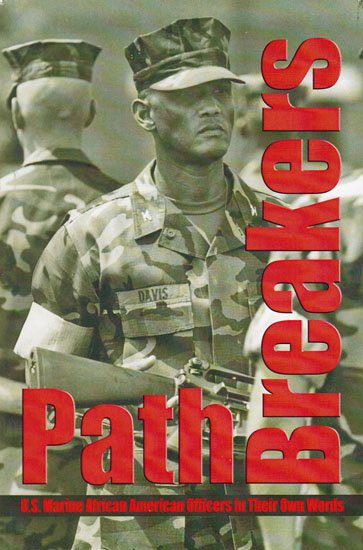 continued — Lt. Gen. Walter E. Gaskin Sr., deputy chairman of the NATO Military Committee, who wrote the book's preface and was also interviewed for the book, was so impressed by the final product that he ordered 10 extra copies of the book for the NATO headquarters library. In a letter to the Marine Corps History Division, Gaskin called "Pathbreakers" "an invaluable resource for those in the international community and sister services to take note of the achievements, contributions and leadership of African American Marine officers. … This book truly through oral interviews more broadly represents the experiences of us all."
"Pathbreakers" is Wheeler's second book documenting military oral history. In 2009 he edited, along with Timothy S. McWilliams, "Al-Anbar Awakening: American perspectives," which was the first in a two-volume work that traced the development of the insurgency and the evolution of the awakening in al-Anbar province, Iraq, during Operation Iraqi Freedom.
"Pathbreakers," as well as "Al-Anbar Awakening," is available for purchase online through the U.S. Government Bookstore at bookstore.gpo.gov and at amazon.com.
Jason Emerson is editor of the Cazenovia Republican. He can be reached ateditor@cazenoviarepublican.com.
Vote on this Story by clicking on the Icon