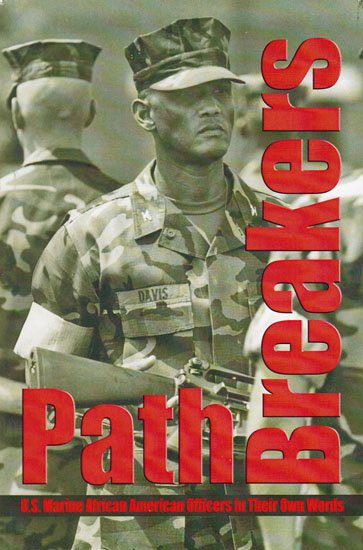 Cazenovia — Most people in Cazenovia know Kurt Wheeler as the mayor, as a high school teacher, as head of Project Café and as a U.S. Marine Corps colonel. What people may not know is that Wheeler is also a writer, editor and historian and his second book, "Pathbreakers: U.S. Marine African American Officers in the Their Own Words," was published earlier this year by the U.S. Marine Corps History Division.
"Pathbreakers," which Wheeler compiled and edited with Dr. Fred Allison, is an oral history that highlights the experiences of African American officers in the U.S. Marine Corps from the mid-twentieth century to the present. The book is based on interviews with 21 officers ranging in rank from captain to lieutenant general whose careers, in sum, span from Vietnam to U.S. military efforts in the Global War on Terrorism. The testimonies document the racial climate in the Marine Corps over this period and relate the strategies and approaches taken by these individuals to achieve success despite instances of racism and discrimination. The officers also comment on and evaluate Marine Corps policies for recruiting and retaining African American officers.



As explained in the book's introduction, African Americans have served in the Marine Corps since 1942 and as officers since 1945 in the Reserves and 1948 on active duty. In contrast to the prominence of black enlisted Marines, the Marine Corps has found it more difficult to attract and retain African American officers. There are many reasons for this struggle, and the testimonies included in the "Pathbreakers" offer numerous perspectives on the issue.
The book is arranged chronologically, beginning with Jim Crow and Civil Rights America. Each of the officers interviewed discusses where they came from and the challenges they faced both before and after joining the Marine Corps. As stated by Col. Curt Marsh, USMCR (Ret), in a review for the Naval Historical Foundation, posted on navyhistory.org, "Pathbreakers" "provides an interesting view of the black community experience which is very different from the typical 'middle class white' experience. There are a number of engaging and often humorous stories of racial based challenges. They tell of how they personally dealt with these situations but a key issue was how other Marines, both black and white, stepped up to help taking care of each other. One observation is how racism in the Corps shifted over time. Through the 50s and into the 60s racism was mostly institutional with policies coming out of HQMC. Into the 70s and beyond HQMC shifted to promoting minority officer policies. Another observation is how Marines looked out for each other on the local unit level in spite of racism in the community which was a major issue up through the 60s with many bases located in the old south."
(Continued on Next Page)
Prev Next
Vote on this Story by clicking on the Icon