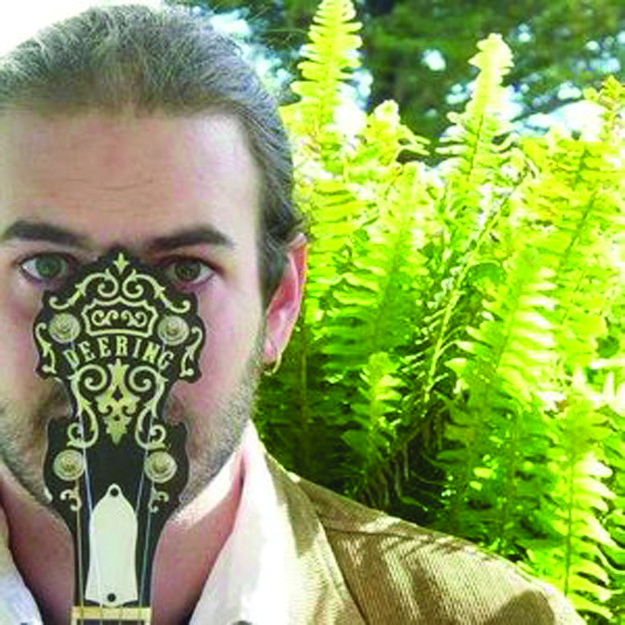 Liverpool — Banjos, fiddles, guitars and mandolins can be fun, but 31-year-old North Syracusan Matt Kielecki is deadly serious about his work building and repairing stringed musical instruments.
Boasting a wealth of experience that would be the envy of many a luthier twice his age, Kielecki (pronounced Kah-LEK-e) now offers his services at the Family Music Center, 914 Old Liverpool Road.
He previously worked for American Music & Sound, was the national guitar tech for Fernandez Guitars and managed quality control for Kaysound Imports which services thousands of retailers throughout the U.S. and Canada.
"Most of my business is vintage instruments," Kielecki says. "I like a challenging job."
He points to a gorgeous violin hanging on the wall at Family Music Center, a European-made copy of a Giovanni Paolo Maggini violin. While Maggini died in 1630, credible copies of his excellent violins were constructed in Germany and France in the late-19th century.
"That instrument came from a dumpster," Kielecki recalls. But you should hear it now. "It has a real dark-sounding, vibrant sound," Kielecki marvels. Family Music hopes to sell it for $8,000.
While he's proud of his work on that fine fiddle, Kielecki's "real love," he says, "is building guitars and repairing banjos."
As an accomplished five-string banjo player, Kielecki's own musical tastes run to bluegrass, Celtic and Americana styles, but when it comes to stringed instruments themselves, he's completely universal.
"I can fix anything," he said simply. "I guarantee my work."
When he goes the extra mile on repairs, Kielecki absorbs the cost of extra hours of labor lost. "Sometimes I lose some money," he observes, "But I enjoy the satisfaction of knowing it's fixed."
Because of the high quality of his work, Kielecki charges between $3,000 and $6,000 for a new, custom-made instrument. He can make a guitar utterly unique with custom shell inlays, using abalone for instance or mother of pearl. "You can inlay photos, a name, almost anything," he says. But no ivory. He won't use any materials, neither wood nor animal products, which come from endangered species.
(Continued on Next Page)
Prev Next
Vote on this Story by clicking on the Icon