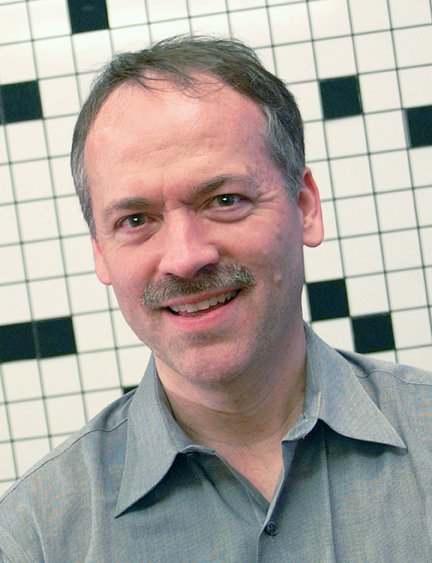 Cazenovia — Central New Yorkers will have a unique opportunity to engage in word-play with America's premier puzzle master, as New York Times crossword editor Will Shortz headlines a fundraising event for the Cazenovia Forum from 11 a.m. to 2 p.m. Sunday, Sept. 8, at Owera Vineyards in Cazenovia.
Shortz, who appears regularly on National Public Radio, will orchestrate a series of puzzles and word games for the audience to play along with him. His program will be preceded by a sit-down brunch, which will include samples from the region's newest winery, Owera Vineyards.
The Cazenovia Forum is a not-for-profit organization established in 2006 by community members focused on promoting the understanding and discussion of national and international issues. The organization holds a fundraising event every two years to help support its regular lecture events featuring well-known public figures from politics, business, academia, media and the arts.
A native of Indiana, Will Shortz began his professional career as a puzzle maker when he was a teenager. He graduated from Indiana University in 1974 with a self-designed degree in enigmatology (the study of puzzles), then earned a law degree from the University of Virginia Law School in 1977. He went right to work in the puzzle business, first for Penny Press (1977) and then Games magazine (1978). Shortz spent 15 years at Games, including four years as editor, before moving to The New York Times in 1993.
Since 1987, Will Shortz has also been a regular on NPR's Weekend Edition Sunday. He's since become the leading national authority on popular puzzles, with hundreds of books to his credit and a central role in the popular 2006 documentary film "Wordplay," featuring Bill Clinton and Jon Stewart. Shortz has even guest-starred on "The Simpsons" (in 2008) and "How I Met Your Mother" (in 2010).
"Will Shortz is an icon in the world of crossword puzzles, and anyone who hears him on NPR will have a sense of how this event is going to play out. It's going to be a lot of fun for everyone," said Cindy Sutton, President of the Cazenovia Forum. "What a great way to close out the summer — playing along with Will Shortz at beautiful Owera Vineyards."
Admission to the event is $60 per person, which will include brunch and the opportunity to taste Owera's wines. Seating is limited and the event is likely to sell out. Reservations will be accepted on a first-come, first-served basis. Anyone who is interested in attending should reserve by mailing a check to Forum Shortz Event, P.O. Box 613, Cazenovia, NY 13035.
Vote on this Story by clicking on the Icon