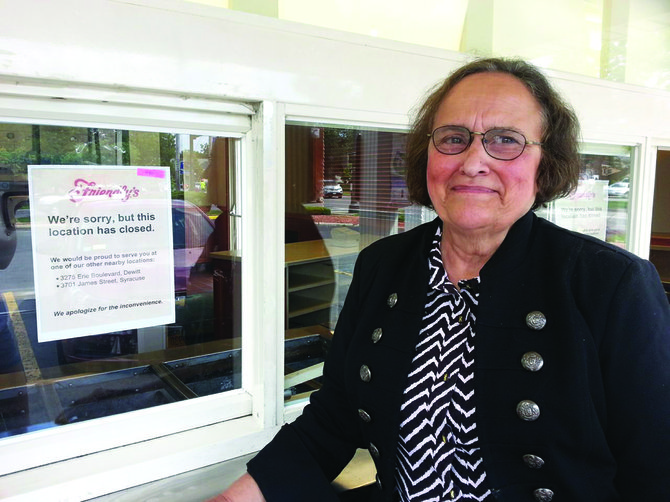 Fayetteville — When Angie Costello heard Friendly's in Fayetteville was closing for good, she couldn't believe it.
"Friendly's is the center of everything in Fayetteville," Costello said. "At least that's the way I felt when I lived there. If you had to meet someone, you met them at Friendly's or if you wanted ice cream late at night, that's where you went. Fayetteville needs something like that. I can't imagine the village without it. I view the closing as tragic."
Costello spent most of her early life in Canastota where she "grew up on Friendly's" and even remembers when the Fayetteville Friendly's was built more than 40 years ago.
"We were just so excited when it opened," she said. "In those days, it had U-shaped counters, and you could sit at a counter or a booth that went around the whole building."
But it wasn't until 1991, when her son was getting ready to go to college, that she considered working at there. In order to help pay for his tuition, Costello got a job at the Oneida store and then transferred to the Fayetteville Friendly's as a waitress in 1996.
"It was a great place to work, I liked it very much," she said. "My husband would say 'Are you sure you want to work as a waitress? Aren't you embarrassed?' And I'd say 'No! I loved seeing the regulars and old friends I hadn't seen since high school."
Costello said she worked both as a waitress and at the ice cream window, but preferred to waitress because she liked communicating with customers and disliked getting ice cream all over her arms. "The ice cream was too darn low!" she said.
She remembers that when she started working in 1991, there were no computers, and she had to do everything the old fashioned way.
(Continued on Next Page)
Prev Next
Vote on this Story by clicking on the Icon