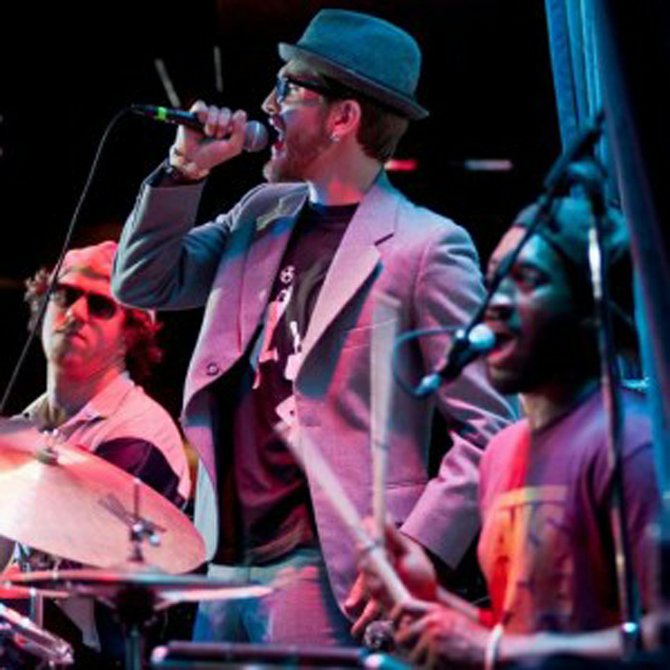 Cazenovia — First it was Christmas trees. Then came pumpkins and apples and maple syrup. And then, handcrafted hard ciders. And last summer, Cazenovia's number one agri-tourism attraction added another ingredient to its seasonal recipe box of family fun: The Blueberry Jam.
Saturday, Aug. 17, Critz Farms hosts the 2013 edition of The Blueberry Jam, a summer celebration for the entire family. It's a full day of live music on two stages on the sprawling Critz Farms acreage located at 3232 Rippleton Road, Cazenovia. There is literally room for everyone.
And there's a musical act for every taste. Four bands will take to the main stage during the nine-hour festival, and in between each of the main acts another band will entertain from an alternate stage.
Critz Farms was already known for its blueberries. It's been a favorite destination for pick-your-own, and the season rounds out the calendar nicely on the heels of apples and pumpkins, Christmas trees and wreaths and maple syrup. But how to expand upon perhaps the quietest season on the usually lively grounds?
"We'd long dreamed of hosting an all-day, musical event at Critz Farms," said Patrick Allen, event organizer. "The farm is active and open to the public during selected fall, winter and spring weeks, and we wanted to have a unique summer attraction as well. One look at our most prolific summer crop and our summer attraction had a name."
Allen said this year's entertainment line-up spans a broad number of genres, "a sort of evolution of music throughout the day. It's eclectic, with everything from original beats to cover tunes, classic blues to experimental jazz to hard-hitting funk."
Opening the festival is the soulful sound of the Carolyn Kelly Blues Band, one of the most powerful voices of the blues genre today. Next on the main stage, the crystalline vocals of Isreal Hagan and Stroke, serving up a generous portion of rhythm and blues. From there the sounds progress to experimental jazz and soulful funk personified in the unique sounds of AudioInflux. Headlining on the main stage and the final act of the festival will be the deep funk, heavy hip hop sounds of Sophistafunk.
(Continued on Next Page)
Prev Next
Vote on this Story by clicking on the Icon