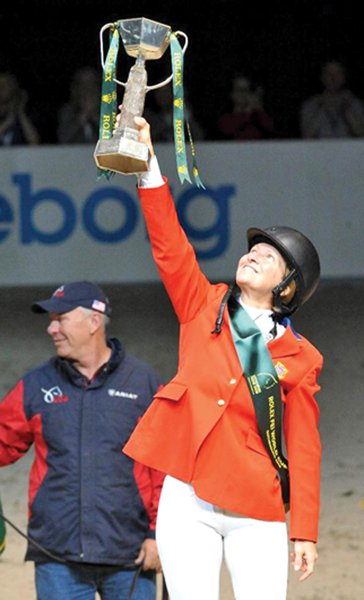 When asked about today's win aboard Simon, Madden said, "I always consider it an honor to ride for the U.S., and there are no words to describe how it feels to deliver a win. Simon has just been amazing. He is an incredible partner. The World Cup Finals definitely test the horses at every level. This was a marathon, and I am so proud of him."
Madden is trained by husband John Madden. Together they own and operate John Madden Sales, Inc. in Cazenovia.

"It is very hard to put into words what this win feels like," said Madden of Beezie's win. "This is what Beezie and I live for and not just for ourselves but for our owners, our JMS Team, our sponsors, our family and friends in Cazenovia and Nelson as well as our students at Trelawny Farm and Coral Reef Ranch. This is such a great honor, and we are very proud to bring the Rolex FEI World Cup Finals Championship Title home for Team USA."
Full results of the competition can be found online at results.scgvisual.com/2013/goteborg/worldcup.html.
Vote on this Story by clicking on the Icon