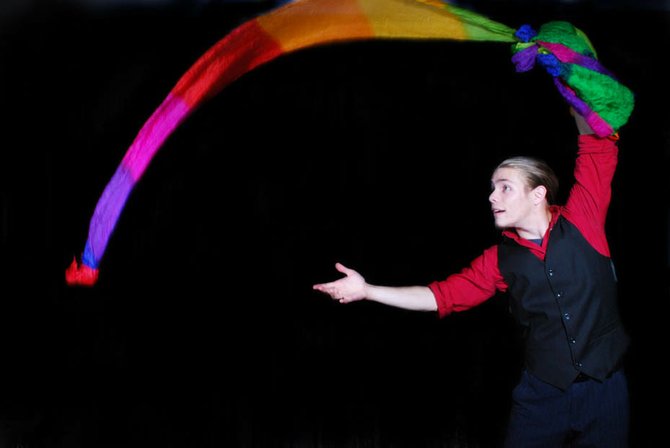 Baldwinsville — A Baldwinsville native will be the first local talent on the stage of the FunnyBone Comedy Club and restaurant at Destiny USA when he appears there this Saturday.
John Wolfson will bring The Magical John Show to the FunnyBone at 4 p.m. April 27 for a family matinee that includes magic and comedy for all ages, the only exception to the FunnyBone's 21 and over policy.
Wolfson is the first local entertainer to be featured at the FunnyBone since its January opening in Syracuse. The family show is appropriate for all ages. It will feature "incredible magic, hilarious comedy, and loads of audience participation for the whole family."
Syracuse morning radio hosts Joey Walker and Heather Daley of Movin Mornings with Joey and Heather will make an appearance in The Magical John Show at FunnyBone. They will bring a sealed prediction that they wrote on their show which will be revealed on the FunnyBone stage.
Families are his favorite type of audience to entertain, Wolfson said, because parents and kids end up laughing and smiling together throughout the show.
"Families have the best reactions during a show," he said. "It's a great feeling when you can get the whole family to have a good time. Their energy really is infectious."
"My all-time favorite event every year has to be Enchanted Beaver Lake," Wolfson said, adding the annual Baldwinsville event draws fun-loving crowds. He looks forward to returning this October for his ninth consecutive year.
The 23-year-old has been performing professionally since 2007. He majored in theater at SUNY Oswego and has studied magic with Las Vegas headliners. He performs more than 100 shows a year across New York state.
The Magical John Show, 4 p.m. Saturday, April 27, FunnyBone at Destiny USA. Cost is $7 in advance, $8 at the door (Purchase tickets at SyracuseFunnyBone.com or call 423-8669).
Vote on this Story by clicking on the Icon