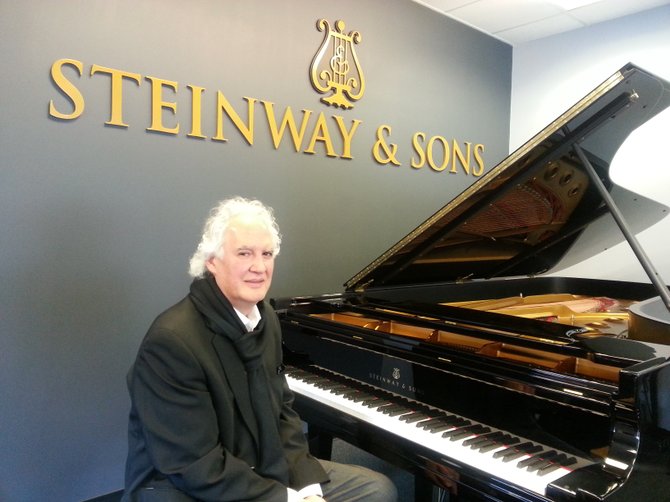 continued — Right after he began playing, DeFonda got a job at Clark Music on Erie Boulevard and worked there up until the store shut its doors for good last August. For the last four years, DeFonda managed the piano department, where he sold only Steinway pianos. After the store closed, he wanted to make sure that Central New Yorkers could still have the chance to have the best pianos out there.
"In the final two years [at Clark Music], we sold more pianos than the store in the Capital Region," he said. "That store covered areas like Boston, Connecticut and Philadelphia. There's a demand for Steinway in the Syracuse area."
Despite increasing availability of piano apps that can be downloaded for less than $5, DeFonda isn't worried about his customers abandoning his store for less expensive alternatives. For one thing, many students who are serious about pursuing a career in music have learned and practiced on Steinways for their entire lives, and don't want to change that. He thinks there will always be a market for the serious musicians.
"I know a few people who play electric keyboards in bands," he said. "They will drop by to play an acoustic piano simply because the feel and sound are so different. And it's really the thought process of being a musician and playing the piano. It's not all based around electronic gear, it's based around the true instrument."
For now, DeFonda is working on getting Steinways into as many schools as he can. There are certain universities, such as Oberlin College, the Julliard School and the Crane School of Music at SUNY Potsdam that are known as "all-Steinway schools," meaning they provide only Steinway pianos for their students. DeFonda is in talks with Syracuse University, Onondaga Community College, Lemoyne College, Cornell University and Ithaca College about the possibility of joining that list of schools.
Vote on this Story by clicking on the Icon