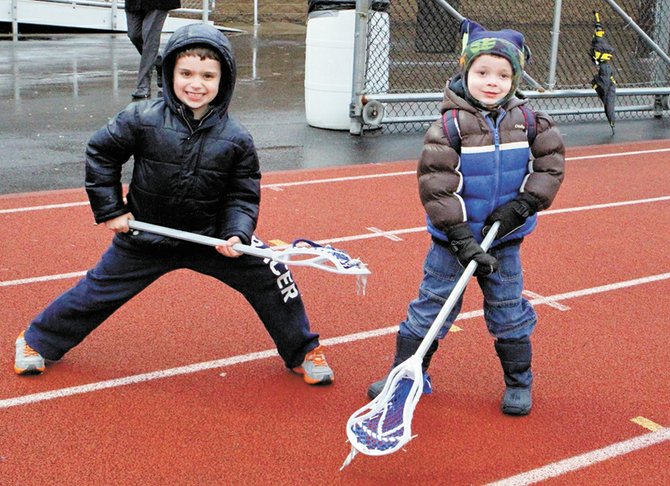 continued — The practices culminated with William and Nicholas leading the players out onto the field for their Friday night game, which was held at Solvay High School (the home game was moved to Solvay where there is an artificial turf field). After the National Anthem, an announcement was made designating the day as William Relyea Day then an honorary face-off took place in which Fiorini brought William to mid-field where William was allowed to blow the whistle for the face-off to begin. Afterward, the boy was given the game ball signed by the coach and the Baldwinsville and Auburn face-off players. The game finished with William leading the players through the customary handshake line.
"The interaction between William and our team has been great," Fiorini said. "He is a wonderful little guy and I think he will become our adopted little brother as our season moves forward."
While the lacrosse team has supported various causes in the past, their week with William was something entirely different, Fiorini said.
"Our main drive was to have a few special days for William, his brother and his mom," he said. "We've been inspired to come into William's life."
To learn more about William, visit caringbridge.org/visit/williamrelyea.
Vote on this Story by clicking on the Icon