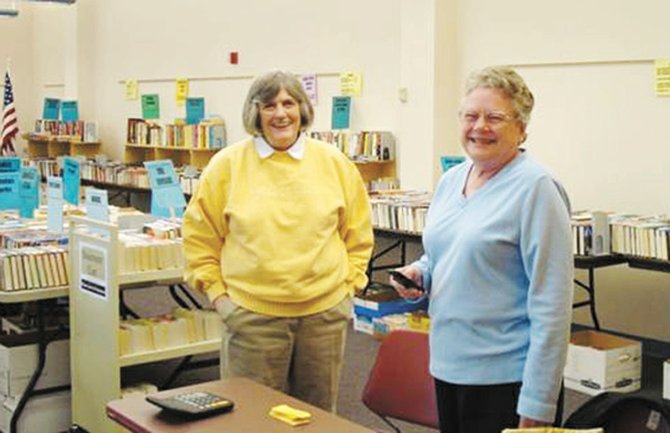 Baldwinsville — The Baldwinsville Public Library will host its semi-annual book sale in the Community Room of the library at 33 East Genesee St., Baldwinsville, during regular library hours starting Thursday, April 25, through Monday, April 29. The last two days, Sunday and Monday, will be bag sale days; fill a bag of books for $3. The sale will include a wide variety of popular adult fiction and non-fiction as well as children's books and media. Come buy that novel, audiobook or children's book at a bargain price, and help out the Baldwinsville Library at the same time.
The Baldwinsville Public Library's book sale has been going on longer than the library has been in its current building; they did book sales at the old McHarrie Day celebration before the building was built in 1995.
"After the last disastrous outdoor book sale, where we ended up with wet and muddy books and volunteers, and no money, we decided we'd never do an outdoor book sale again. We are so happy to have the indoor space in our own library where we can set the sale out properly," said Library Director Marilyn Laubacher.
The book sale has grown consistently in length and in the variety of books available. This year, the library has received so many book donations that they have more books to pick from than ever before. Each day, volunteers replace what has been sold during the day with more books and media brought up from the basement.
"It is great to have the basement available where we can sort through all the donations," said Sylvia Morelli, who spearheads the book sale volunteers. "We have a very well organized book sale."
Money from the book sale goes directly into the library budget, helping to provide salaries, library programs, supplies and collections. Every dollar spent at the book sale is another dollar the library can use to keep the library providing jobseeking services, computer classes, information and entertainment.
As author Ann Herbert said, "Libraries will get you through times of no money better than money will get you through times of no libraries."
Vote on this Story by clicking on the Icon