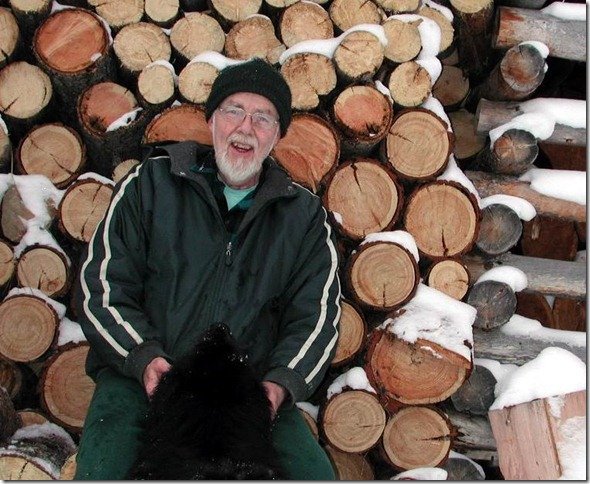 Though he owns his land, it is inside the borders of Kootenai National Forest. He hunts and gathers firewood on his property and sometimes off of his land too, though he has permission to do so from the U.S. Forrest Service.
The land is located in a high valley called McGinnis Meadows in the foothills of the Cabinet Mountains. The area was settled around the time of World War I by cattle ranchers, who comprise much of the settlements today.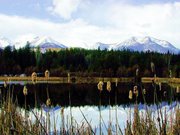 Moran's closest neighbor is a half-mile away and he doesn't hear any noise from planes or highways. There are enough people around that he never feels completely isolated from civilization though, he said.
He lives in Lincoln County which is 3,675 square miles and has a population of 19,687 people, according to the 2010 census. The nearest town is Libby, Mont., which is about 40 miles away and has a population of 2,628.
With mortgage payments to worry about as well as need for food and supplies, Moran commuted to Libby on a daily basis for 23 years to work at various jobs.
Since he wasn't a miner, logger or cattle rancher (the biggest industries in that area) work was often hard to find in Libby and he had to take whatever he could get.
"I have known, and know, several people who have chosen to live here because it's a beautiful place, but it's rough to make a living. So you take what's available and I have been blessed to avail myself of opportunities that came along," he said.
Jobs he held in Libby and around the county over the years include: police dispatcher, ranch hand, firefighter, substitute teacher, darkroom technician, gas station attendant, freelance newspaper reporter, archeological excavator, tour guide, realtor, process server and furniture maker.
While it was often tough to make money, he said those jobs were largely enjoyable and he picked up quite a few skills along the way too.
Vote on this Story by clicking on the Icon