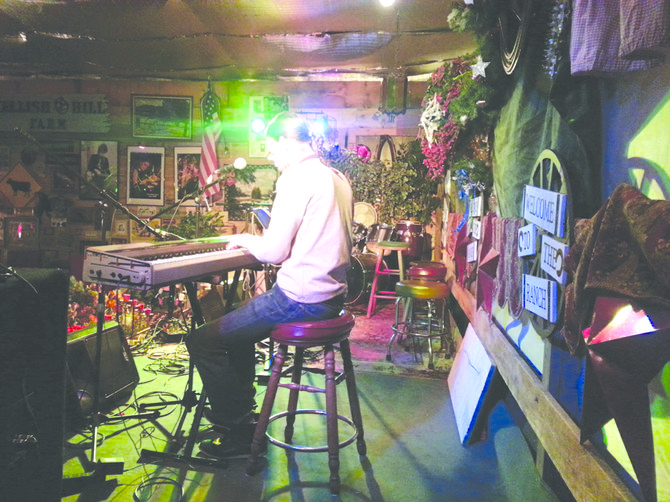 continued — She was able to convince her mother to keep the farm and built what's now known as the lodge back in 1982. When her mother passed away in 1999, Kellish threw herself into renovating the barns and the house as therapy. And that's when she had the idea to host music jam nights.
"When we were rebuilding the barn, believe it or not, I started to hear music," she said. "My parents both loved the beauty of the land – I share that down to my toes. I knew it was going to be shared by people coming to the farm. And then I had a lightbulb moment – this [music] is what we're going to share with people coming to the farm. I love music, everything is a song to me."
So they began holding jam sessions in the lodge. It worked out just fine, but soon after they began, Kellish had a dream where people were playing music in the barn. At the time, it seemed like a nearly impossible feat. The barn was full of stables and heavy equipment – but with the help of her friends, Kellish was able to make her dream come true.
"It was the people that believed in us that helped us get that barn into the shape it's in today," she said. "I look at it as a calling – this is what I'm destined to do."
Kellish Hill music barn is unique in a few ways. For one thing, nearly every jam session and concert relies on donations, there is rarely a fee to attend. Kellish has been hosting Thursday night open mic and Sunday afternoon jam/potluck sessions for about nine years now. She said some people bring things to eat, and some people can't afford to – but in the end, there's always dinner on the table.
Vote on this Story by clicking on the Icon