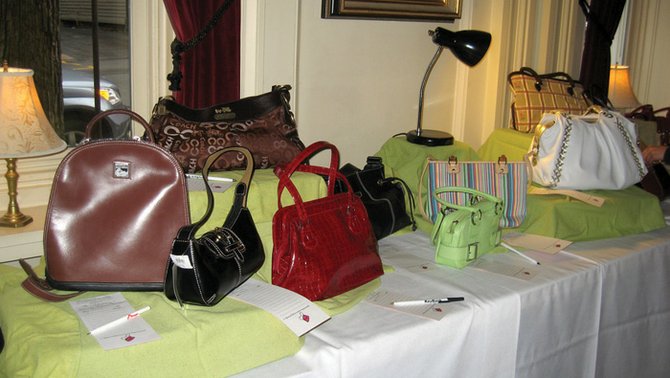 Cazenovia — The third annual Silent Purse Auction will be held from noon to 9 p.m. Thursday, May 9, at the Lincklaen House, 79 Albany Street, Cazenovia. This fundraising event for Community Resources for Independent Seniors (CRIS) will once again be held in conjunction with Spring Ladies' Night Out and has received generous corporate sponsorship from Oneida Savings, CORE Federal Credit Union and Key Bank.
New and gently-used purses that include designer labels, local artisan creations and vintage bags will be up for bidding or "take it now" pricing.
CRIS welcomes any donations of new or gently used purses for this event. There are big "pink purse" drop boxes at Oneida Savings, Chamber of Commerce office, Key Bank, Cazenovia College Copy Shop, Cazenovia Jewelry, CRIS office at Caz Cares, Presbyterian Church and Nelson Farms. For purse pick-up or more information call 655-5743 or 655-8870.
This fundraiser supports CRIS in its development and provision of services to senior members of the community so that they may safely stay in their homes and remain active in the community as long as possible.
For more information, call the CRIS office at 655-5743 or visit callcris.org. CRIS-CAT offers free transportation to Cazenovia, Nelson and Fenner senior residents, call 655-0612.
Vote on this Story by clicking on the Icon