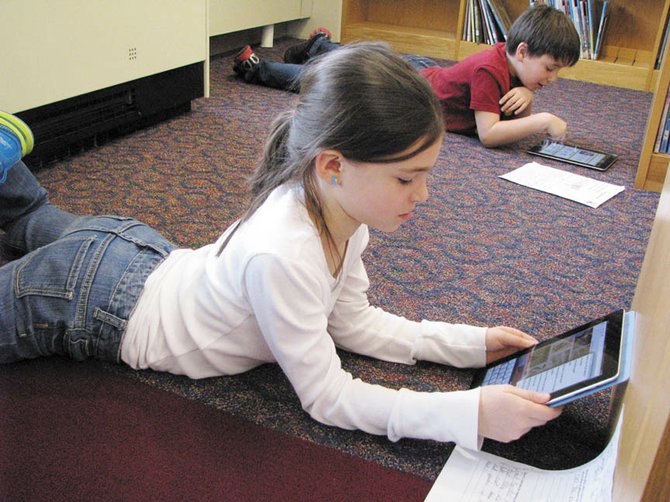 Baldwinsville — Palmer Elementary School third graders recently completed an entire project using iPads in the school's library. The focus of the project was endangered species and students used the iPad from beginning to end for the research and production.
Leslie Savage, the school's library media specialist, believes they are the youngest students in the district to complete a research project relying solely on the iPad. The project addressed third-grade educational benchmarks in English language arts, science, library and technology.
Savage said students had to select an endangered animal on the endangered species list, research reasons why the animal is endangered, find ways to protect it and create a multi-media project to educate the public about the animal.
To gather information about the animals, students used the "Endangered Animals" app on the iPad. They obtained images of their animals using Google image search then used another app, "Tapikeo," to pull all of their information together in a multimedia grid, which included narration that they recorded.
Vote on this Story by clicking on the Icon