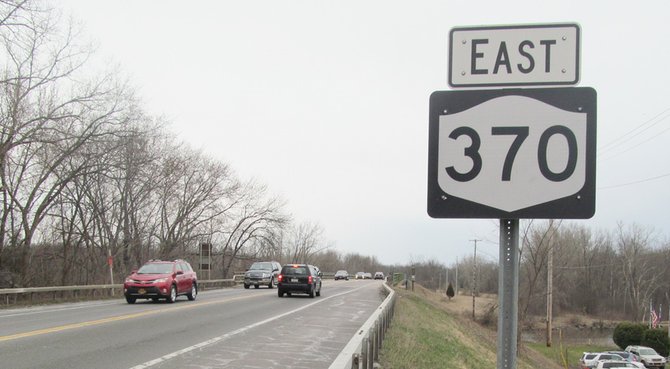 continued — The one-lane closure will limit customers' and employees' access to these businesses, while the alternate route will force drivers to travel more than 10 miles and 20 minutes out of their way.
"People are pressed for time and money and are not going to go to the added expense to travel around this bridge," said Margaret O'Mara, a local realtor who started the petition. "This means lost revenue and lost jobs for NYS."
Supporters reveal that the DOT's current plan to close one lane of the bridge and leave open the other lane to eastbound traffic only will also significantly affect the livelihoods of local residents. The detour will cost each motorist more than $800, calculated at the rate of one trip per day for the 168-day duration of the closure. But many residents presently use the bridge multiple times a day to travel to work, school or childcare.
Additionally, a significant population of senior citizens lives independently in the area. The petition calls the DOT's decision "unconscionable," as it will force these residents to travel out of their way to get to doctors' and other appointments, straining their fixed incomes.
Residents in support of the petition propose that the best solution would be for the DOT to leave the bridge open for both lanes of traffic, observing that closure or partial closure is not the only option.
"Last year, the DOT finished replacing the Route 370 bridge over the Thruway (only a couple miles south of the Seneca River Bridge) and did not close that route at all," O'Mara said. "Also, several practical alternate routes existed had they closed that bridge, whereas in this case there is no viable bypass. Furthermore, when the DOT limited the bridge over the Thruway to one lane, they installed a system of alternating traffic so drivers could pass through from both sides all day."
Vote on this Story by clicking on the Icon