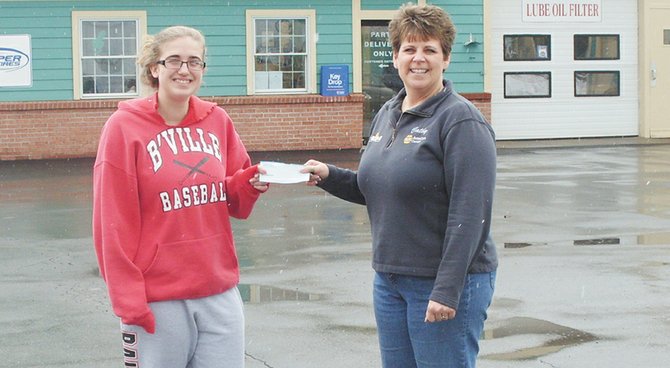 Baldwinsville — Hudson & Mowins will continue its generous support of Keep the Ball Rolling, the all-night alcohol/drug-free celebration taking place immediately following Baker High School's Senior Ball.
On April 17, the Baldwinsville automotive shop will once again hold its annual oil change fundraiser in which the proceeds from all scheduled oil changes that day will be donated towards KBR.
When asked why they support KBR, Cathy Hudson had this to say,
"As alumni of Baker High School, Greg and I both felt it is important the kids have a fun, worthwhile event to celebrate the end of their senior year," said owner Cathy Hudson.
To participate in this important fundraiser, call Hudson & Mowins at 635-5681 to schedule an appointment for an oil change on April 17. Be sure to let them know you are calling in support of KBR.
Optimists show support
The Optimists will once again support Baker HS PTSA in its quest to keep students safe on Senior Ball Night.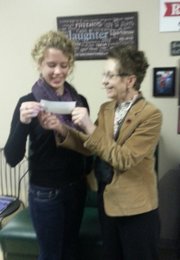 KBR, which takes place from 11:30 p.m. May 24 to 3 a.m. May 25 at Baker High School, is only one of the many organizations the Optimists support to help the youth of Baldwinsville. In addition to providing a monetary donation, several Optimists have volunteered to help during the event itself.
Thank you Optimists for all you do for KBR,
"While we are very grateful for the support we have received thus far, we are still in need of monetary donations and volunteers to make the evening safe, fun and memorable for the Class of 2013," said Laurie Noll, PTSA vice president and KBR 2013 Chair.
Parents are encouraged to volunteer the day of the event or make a donation of $20.13 to Baker HS PTSA. To learn more about KBR 2013, attend the last PTSA planning meeting (7 p.m. May 20 in the Baker High School cafeteria) before the event takes place or contact Noll (laurie.noll@gmail.com) or PTSA President Corrinne Johnston (tcmmb@aol.com).
Other donations of note to date include: a certified-used vehicle donated by Burdick Automotive BMW, Ford, Lexus, and Toyota-Scion; an iPad III from Allstate Insurance; and monetary donations from the Baldwinsville Teachers Association, the Optimists, the Kiwanis and the Senior Class.
Vote on this Story by clicking on the Icon