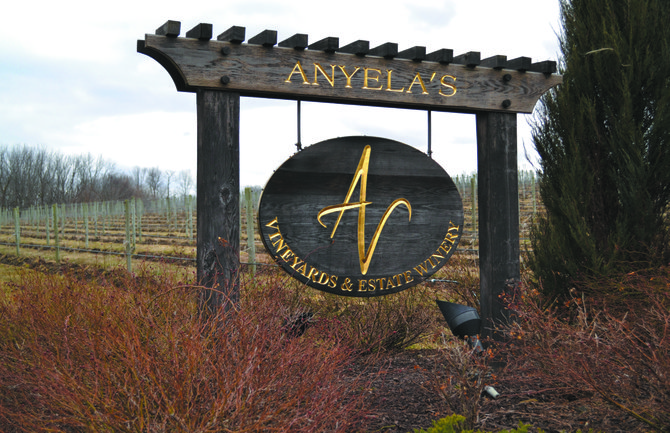 The wineries of New York's Finger Lakes Region are known for their highly-regarded white wines more than their reds.
The growing conditions here are also conducive to making good dry rosé however, a fact that many people are not aware of, Jim Nocek said.
Nocek, who co-owns Anyela's Vineyards in Skaneateles with his wife Patti, said that he hopes dry rosé can spread its popularity if more people give it a try.
Anyela's is one of 16 wineries who have joined forces this spring to promote New York-made dry rosé. The campaign is called "Discover Dry Rosé" and has the motto "Dry, Delicate, and Diverse."
"Basically, several wineries who make dry rose met and came to the conclusion that: 'we can make a good rosé, we just need to market it,'" he said.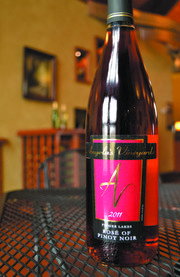 Now was also a good time to be promoting dry rose for Anyela's because they just bottled their 2011 vintage dry rosé in November 2012 and started selling it in December. It's just the second batch of dry rosé Anyela's has made since they started producing their own wine in 2005.
They hope dry rosé is appealing now because it is a good wine to pair with a variety of foods. Dry rosé can also be a good transition to red wine for people who prefer whites because it has qualities of both types of wine, Nocek said.
Dry rosé is less than 1 percent residual sugar and typically ranges in color from salmon to a light-red. It can be made through different methods, the most popular including the "Saignee method" which involves soaking the juice with skins (which extracts the red color) for up to 48 hours, then pressing off the juice and commencing the fermentation to dryness.
Anyela's makes its dry rosé through what they call a "modified run-off method." They let Pinot Noir grapes ferment for four days with the skins on and then remove three-fourths of the "cap," or skins. The remaining "must" is then poured through a press to extract the juice and let it ferment to dryness in steel tanks.
(Continued on Next Page)
Prev Next
Vote on this Story by clicking on the Icon