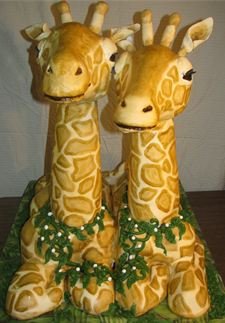 continued — Normal store hours are from 11 a.m. to 7 p.m., but Felser's work day doesn't end until about 3 a.m. She stays in the kitchen after hours, baking late into the night to assure that everything is fresh for the next morning. And Felser says the hardest part of her job is not giving into temptation during the late hours and indulging in too many sweet treats.
"I'm not very good at self- control," she said, laughing. "It's very hard not to eat them, especially when I feel tired and I think I need a little pick-me-up. I don't have any technique to stop myself from eating them, just a lot of regrets."
In addition to her 3D and wedding cakes, Felser also makes cupcakes, cheesecakes, cake pops, cannoli and cookies. She said she tries to change the flavors every day to provide customers with a nice variety. She'll make anything, including raspberry, mint, lemon, butterfinger and cookies and cream. Her personal favorites are the chocolate peanut butter cake pops and the mint chocolate cupcakes.
Looking towards the future, Felser is looking forward to more clients with even more complicated cakes. At this point in her cake making career, she's always looking for a new challenge.
"Recently I had a consultation with a couple who want an Adirondack themed wedding cake that looks like a huge mountain with waterfalls and trees. That'll be difficult to make and transport to the wedding. But I'm looking forward to this challenge because it's out of the ordinary," she said.
Syracuse Cake Art is open Tuesdays through Saturdays and is located at 511 East Genesee Street in Fayetteville. For more information or to see more pictures of the cakes Felser has created, visit syracusecakeart.com.
Vote on this Story by clicking on the Icon