Camillus — The Second Annual Sarah Smiles PHun-Raiser for Pulmonary Hypertension will be held from noon to 3:30 p.m. Saturday, Nov. 3, at the Camillus Elks Lodge, 6117 Newport Road.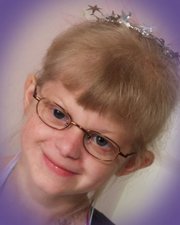 Dave and Michelle Peek, of Camillus, started the fundraiser when their daughter, Sarah Mary Peek, died at age 7 after battling the disease. They did so both in her memory and to raise awareness, in order to help fulfill her wish of helping others with pulmonary hypertension.
"She just loved life," Michelle Peek said. "She didn't let the disease get in her way, and she really wanted to help."
The Pulmonary Hypertension Association describes the disease as an increase in blood pressure in the lungs that, if left untreated, can lead to heart failure. Its symptoms include shortness of breath, which can often lead to it being misdiagnosed as asthma, bronchitis or obesity.
There is no known cure for pulmonary hypertension. Dave Peek said that while it is somewhat uncommon, there are resources out there for those affected by it.
"Our daughter Sarah was diagnosed so late in the game, relatively speaking, and when she was diagnosed the original prognosis was just get your affairs together, she has six months, tops," he said. "And it wasn't until we found resources like the Pulmonary Hypertension Association and other specialists that all of the sudden we went from six months of a very bleak seeming lifestyle to five years … And they weren't just five years of her being sickly ill; they were full of smiles, laughter, and her fulfilling dreams. It added a lot, so much, to her life and our lives."
Registration for the fundraiser starts at 11 a.m. Saturday at the Camillus Elks Lodge. Learn more about Sarah Smiles and Saturday's event here.
Vote on this Story by clicking on the Icon