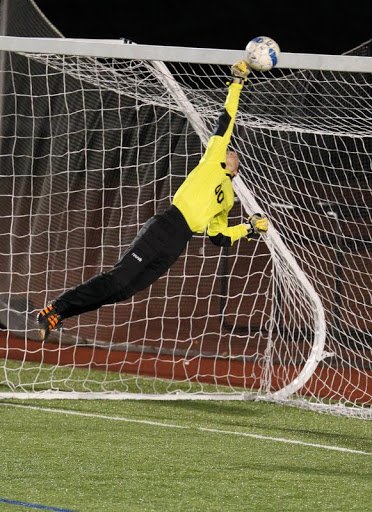 Westhill's boys soccer team had one mission – finish off a perfect regular season – and wanted nothing to stand in the way.
It all came down to Thursday night's game at Marcellus, a far more challenging encounter than their first meeting this fall. But the Warriors still got through it, needing a big surge from Conor Powell early in the second half to beat the Mustangs 3-1.
These same two teams had met Sept. 24 at Westhill, and it turned into a 7-1 rout. The rematch would prove far more suspenseful.
Nate Waite's early goal gave the Mustangs a 1-0 lead, but Barak BenYehuda tied it later in the half, and it remained 1-1 going into the break, a far cry from the earlier contest.
At least that was the case until Powell converted early in the second half, putting his side in front 2-1, and he scored again seconds later to double the margin, something the Mustangs could not overcome.
Before this, the Warriors tuned up by pounding Chittenango 8-1 last Tuesday night, a game never in question as Westhill bolted out to a 5-0 halftime lead.
Powell finished with a three-goal hat trick, with BenYehuda scoring twice. Matt Torak had a goal and two assists, with Luke Longo and Jack Zell also finding the net. Brendan Antonini, Jackson Haber and Owen Hennigan joined Longo with single assists.
In a season full of ups and downs, Marcellus had a chance for a high-quality win at Cazenovia last Tuesday night, only to fall to the Lakers 2-1 in overtime.
Through the first half, neither side could score. Deep into the second half, it remained 0-0 until Waite, off a feed from Mark Tompkins, put the Mustangs on the board, only to see Conor Race answer minutes later to tie it.
So it was 1-1 going into overtime, a common theme among the top OHSL teams throughout the fall. It was in the first extra period that Race inched in front of the net and beat Harrison Cox for the game-winner. Cox, in defeat, recorded six saves.
Vote on this Story by clicking on the Icon