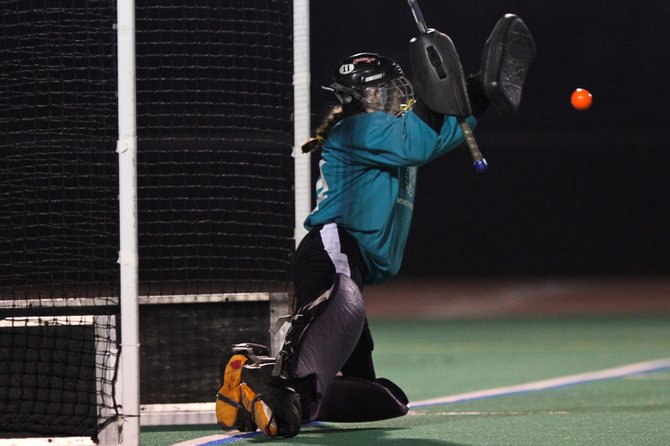 continued — No matter what it tried, though, Niskayuna could not get that elusive game-winner. Evangelista stood up well, and so did defenders Kristin Hinkey, Jennifer Ryan, Corinna Castiglia and Jackie Chilbert, worked to exhaustion by all of the Silver Warriors' pushes.
Exhausted, the two sides went to penalty strokes, scheduled for five per side. Liverpool had the first stroke in each round, and Lamison converted, as did Frary for Niskayuna.
But in each of the next three rounds neither side could make anything, shots either glancing off the goalies or entirely missing the net, only adding to the immense tension. Emily Burns, Marissa Penge and Chilbert all were unable to score.
But then Ryan beat King to put her side up 2-1 in the fifth round. Hanks, for the Silver Warriors, had to answer - and she did, her goal forcing yet another sudden-death round.
Lamison missed in the sixth round, but so did Hanks. Burns got her turn in the seventh round, and this time she beat King, leaving it up to Frary to keep the match going further.
One more time, though, Evangelista made the stop, and Liverpool found itself on the brink of a state title.
Vote on this Story by clicking on the Icon