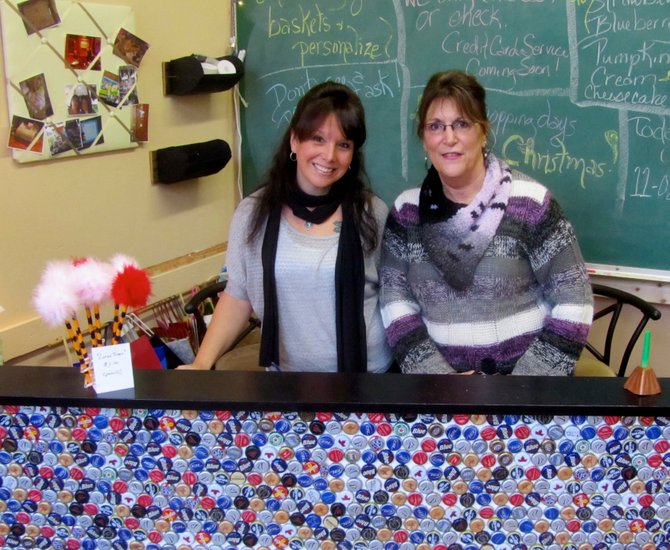 continued — That someone was Colleen Bennett, who owns the historic, and well preserved, building in which Da-Li resides. Her dance studio, Bennett's Conservatory of the Arts, sits next to Da-Li at 5 N. Main St.
"It's just so unique, and the fact that they're going to keep switching vendors, it's interesting for people," she said.
Boehm and Karlik are not just excited about the women business owners in the village — they're helping to promote them. They created fliers promoting the village's female entrepreneurs, which can be picked up at village hall. The artwork of Jordan designer Catherine Ferris is displayed inside the store.
When asked for his thoughts on more businesses taking root in the village, Dick Platten, Jordan's mayor since the late 1970s, said: "I hope this is one step closer to creating a serious parking problem in the village."
But he took on a more serious tone in saying it's reassuring to see shops like Linda and Danielle's bring some vibrancy to the business district. He said he sees far more activity in the village today than he did 10, or even 20, years ago. He's optimistic that people will soon start to see the village as a destination.
"I think it's good that what they've got are unique shops," he said.
A Few Good Bananas
Boehm and Karlik are certainly not the only women in Jordan with creativity to spare.

"A Few Good Bananas manufactures whimsical, unique, one-of-a-kind hats from a combination of new, reclaimed and vintage fine materials," Mary Beth Withey said of the store she opened on South Main Street in April.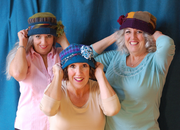 She runs the shop with her two sisters, Peggy Trivison and Nona Gormley, and already it's expanding. A Few Good Bananas is moving to 16 S. Main St., a bigger space under the same roof, with an opening planned for Dec. 1. With the move, they are expanding their line to include reclaimed leather accessories.
Vote on this Story by clicking on the Icon