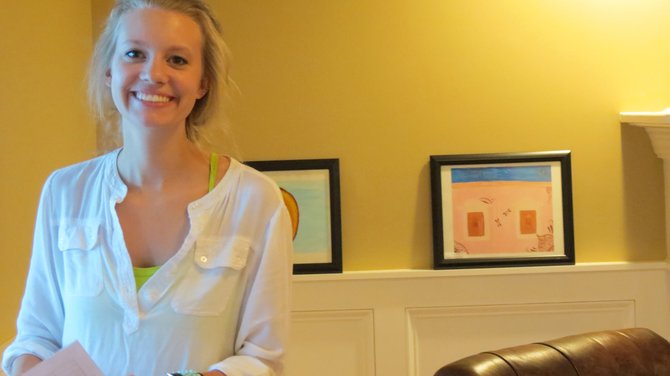 continued — "I use unique art work to transform the lives of those across the world. This is what I want to do with my life. I'm going to my high school to talk with students in the art classes about joining my cause. I want to get other people interested in what I'm doing," Murfitt said.
Murfitt came to Cazenovia College to study psychology, but following her internship, she changed her thinking and her major. Human services for children and youth will give her a base of knowledge for her fundraising work.
"I want to have a store someday where I sell artwork and local crafts to raise money to help people," she said. "My goal is to show the community that you can help others by doing something different."
"This is an amazing story about the power of internships, the power of one person and the power of commitment and passion in human services to make the world a better place," said Professor Mary Handley, the Human Services Program's director.
Vote on this Story by clicking on the Icon